Outdoor Tablecloth With Umbrella Hole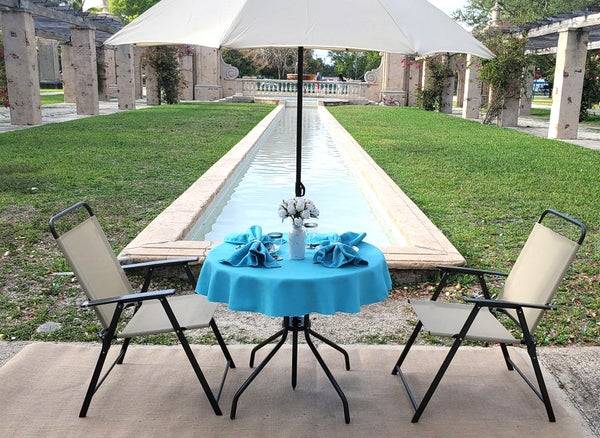 Umbrella Tablecloth - Outdoor Tablecloth With Umbrella Hole, Umbrella Hole and Zipper, Umbrella Hole Slit and Velcro.
There's something refreshing about outdoor dining. Especially now, with the COVID-19 pandemic. With many restaurants and even people taking things outdoors, they have a renewed need for an outdoor tablecloth with umbrella hole. Since many states are still in the throes of a heat wave, it's even more important for the diners to be comfortable while eating out, and an umbrella on the table offers them shade from the sun's insistent rays. An umbrella not only is a necessity for outdoor dining at restaurants, but it's also becoming a necessity for those at their own homes as well. Social distancing needs to be practiced in all aspects, which is why our patio tablecloths are a must-have.