Spandex Stretch Sails / Backdrops / Screens
Stretch Your Imagination With These Hanging Sails and Drapes

Due to many requests and the versatility and beauty of these products, we now manufacture Spandex backdrops, Spandex hanging sails, Spandex triangles, and Spandex cones. Like all our products, our complete Spandex line is manufactured by us here in the United States. Ideal for decorating, parties, special events, DJ Setups, restaurants, nightclubs, and hotels. The Spandex sails look spectacular by themselves and even more so with lighting or our spandex linens.This is the latest Spandex line we have added and we have already received many orders and great compliments from our customers.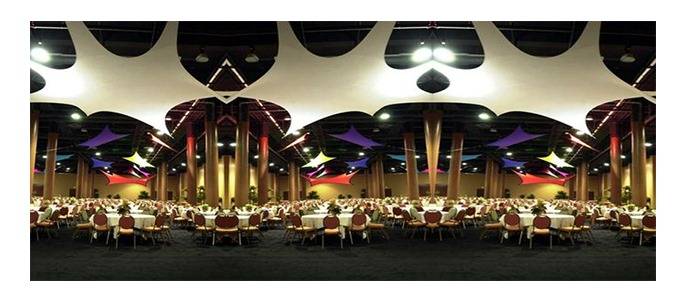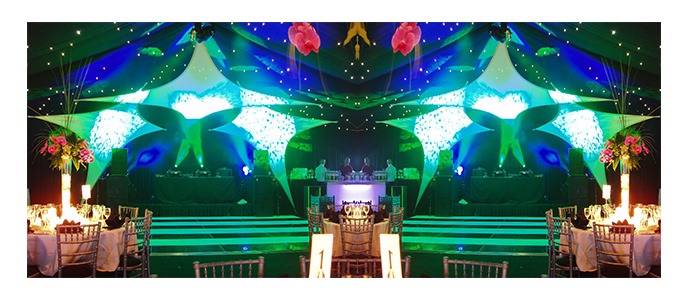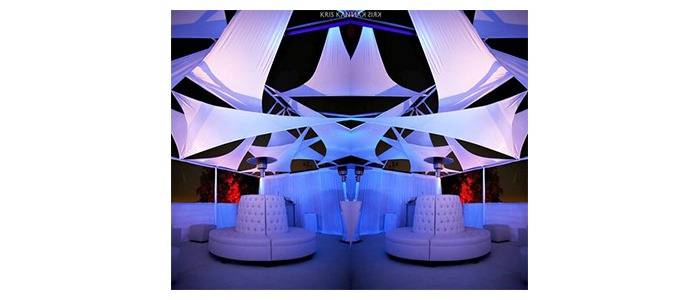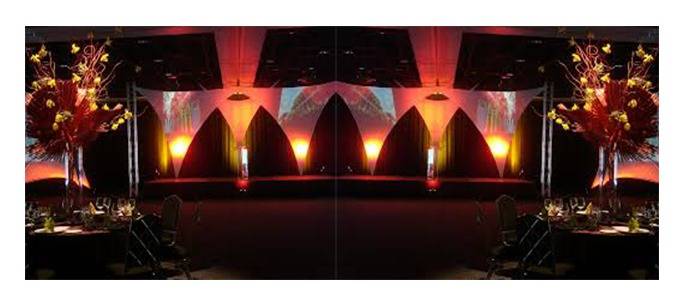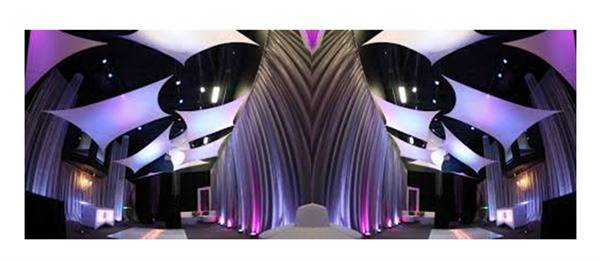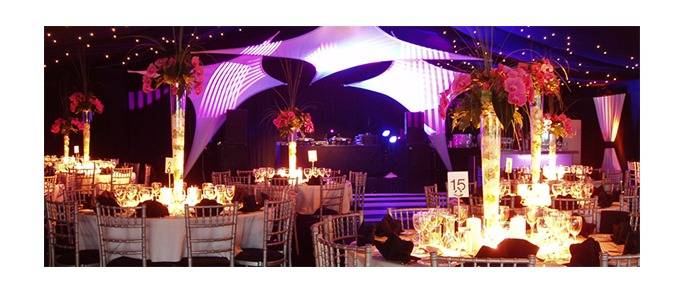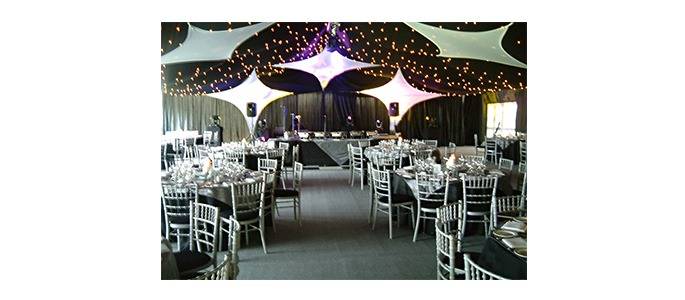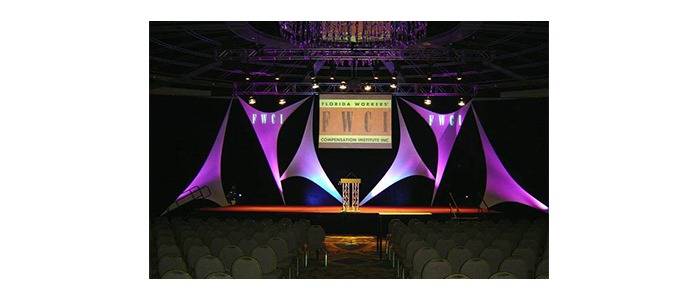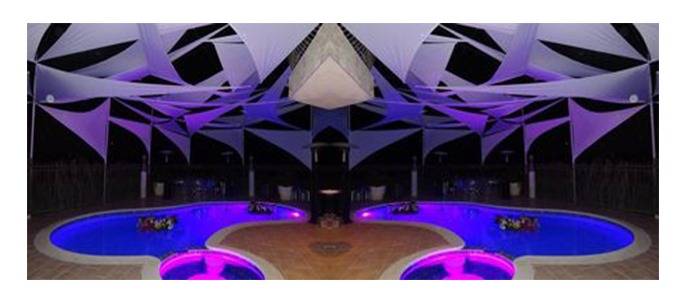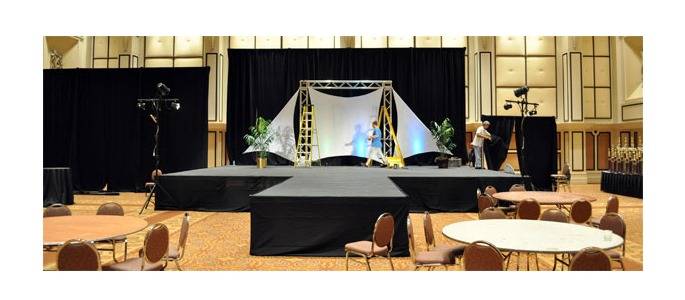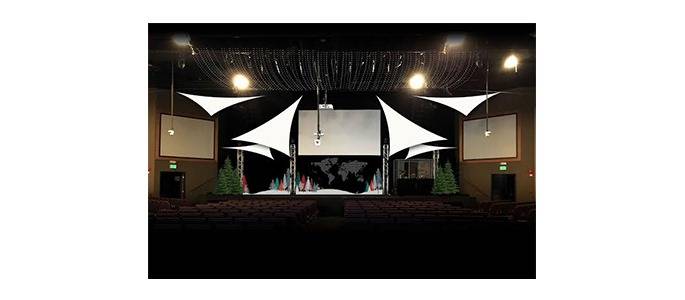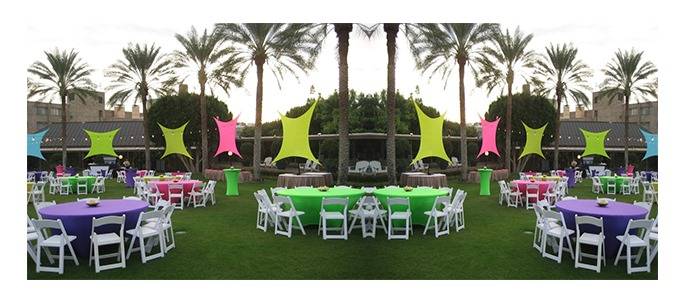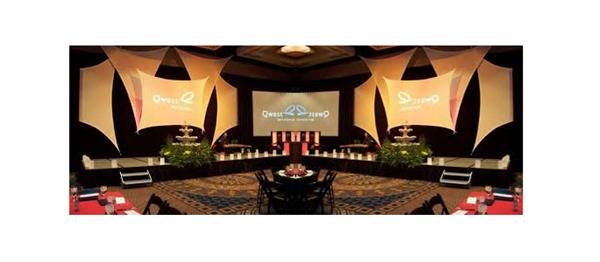 Heavy-duty, heavy-weight grade Spandex fabric made in the U.S.A.
Double thick hem borders.
Spandex is always wrinkle-free. When it goes up any wrinkle come out completely!
Creates amazing aerial and lighting effects.
Stain resistant and tear-resistant and UV protected.
Available in 20 colors.
Our Spandex Backdrops have reinforced Poly Polypropylene Elastic mounting points to hang.
We are the leaders in the industry with excellent quality, innovation and backed by our 110% best price guarantee.
Quality built to last and impress!
How to Guide
Shade sails can be used as a design element, with or without lighting effects, in any special occasion and indoor/outdoor events.
3-Way Stretch Triangle Sails can be placed overlapping each other either overhead, or in any open space between beams, to create beautiful geometric conversation pieces.
3-Way Stretch Tall Triangle Sails are longer in length and can be used in the same designs as a regular length sails. They can also be installed against a wall, stretched from ceiling to floor, in a banquet hall or any room to customize or add color to a wall. Sails are available in 20 different colors so they can be matched to your linens and napkins to keep in line with your event's color scheme.
Square and Rectangular Spandex Sails can be hung overhead to provide shade to guest seating areas at outdoor events. They can also be installed behind podiums or stages for added pops of color and decoration.
4-Point/6-Point Projection Screens can be hung in your home or backyard to create a unique and wrinkle-free movie screen using a video projector for an outdoor movie experience or indoor home theater. They can also be used to project a sentimental video at a Bridal reception, Sweet 16/ Quinceañera, Baby Shower, or any special event. Choose from a variety of colors to match your event's color scheme.
Spandex Stretch Any-Way, Any-Shape panels are best used to cover large spaces either as a design element, or a functional use of providing shade. They can also be installed onto wooden or plastic pipes to either create one large multi-color, multi-sail panel, or anchor the pipes in the ground to create a colorful walkway or entryway.
Follow us on Pinterest for even more designs and instructions for unique stretch shape designs. For more details including caring cleaning and hanging guides, view each product description.