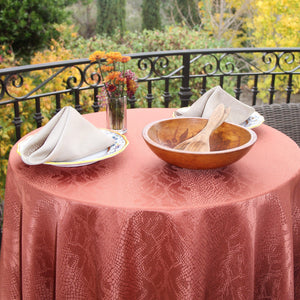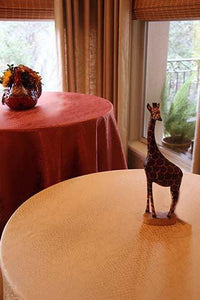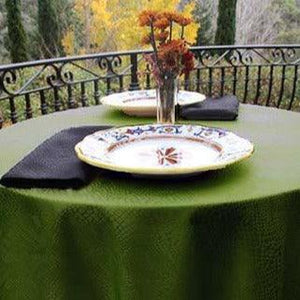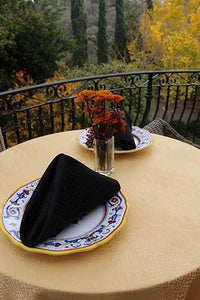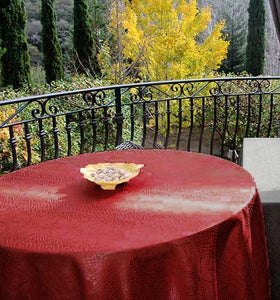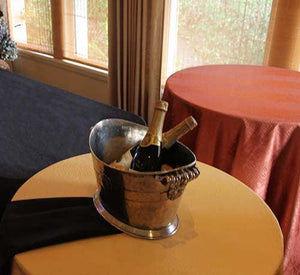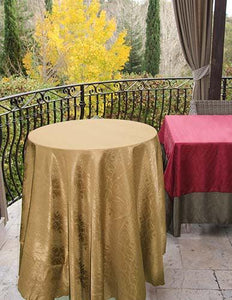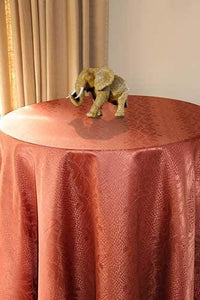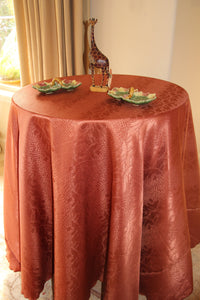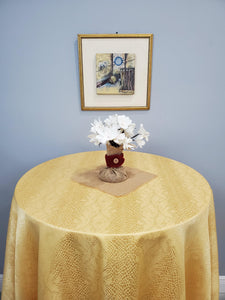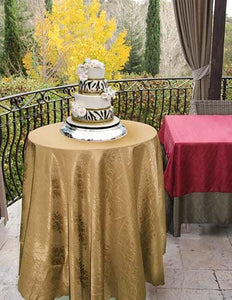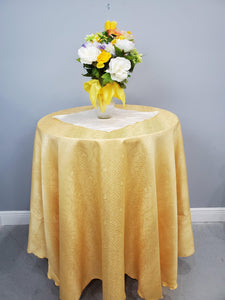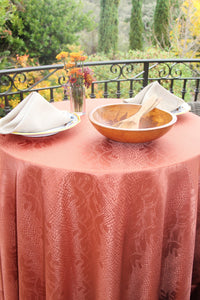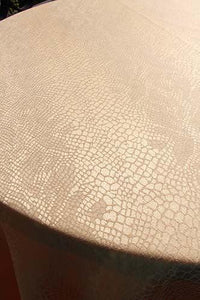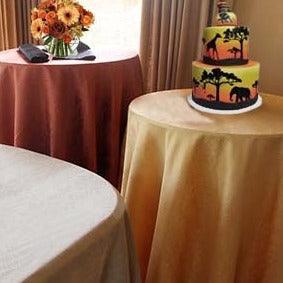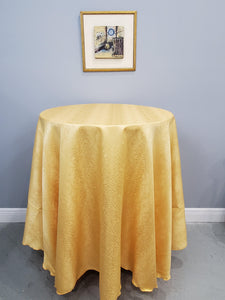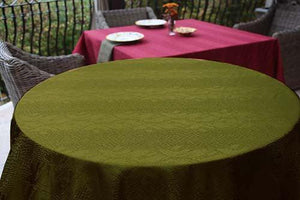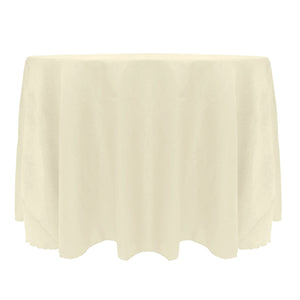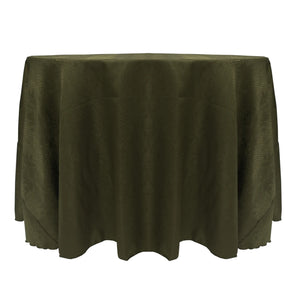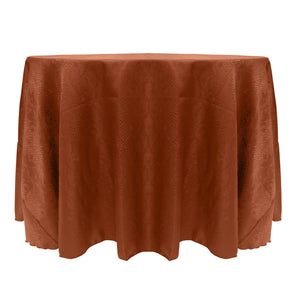 Detailed Description
Specifications
The stylish Kenya Damask tablecloth features an organic like texture available in eight earth tone colors. You would never know this Damask is 100% polyester...until laundry day, that is. Simply wash your Kenya linens and napkins in cool water and tumble dry on low. This durable linen is easy to care for and practically wrinkle free. Matching dinner napkins also available.
Excellent quality, textured outdoor tablecloth with umbrella hole or hole, slit and Velcro closure for heavy umbrella tables.
What is a proper patio or outdoor tablecloth drop?
That is completely up to you. It can be anywhere from 6" to 10". A drop less than 6" will look too short. I find 7" to 10" to be an ideal tablecloth length, long enough to look beautiful, not so long that the fabric is on your lap.
TIP - Sit at the table and measure from the top of the table to just above your lap for the perfect drop.
How to measure and how to determine cloth size?
Measure the width and length of the table. Once you have decided on how much of a drop you would like, add the drop twice to the width and twice to the length of the table. For example:
Table width:42"
Table length: 72"
Desired drop: 9"
CALCULATIONS: 2 X drop: 2 X 9" = 18"
Tablecloth width: 42" + 18" = 60"
Tablecloth length: 72" + 18" = 90"
Tablecloth size to order: 60" X 90"
On a 48 round table, a 60" round tablecloth will give a 6" drop.
We make all size square, rectangular, oval and round outdoor tablecloths with umbrella hole. If size needed is not listed, use our A.C.T.S. (Any Custom Tablecloth Size) program to purchase the exact size needed.