Oval Tablecloths In Top Selling Fabrics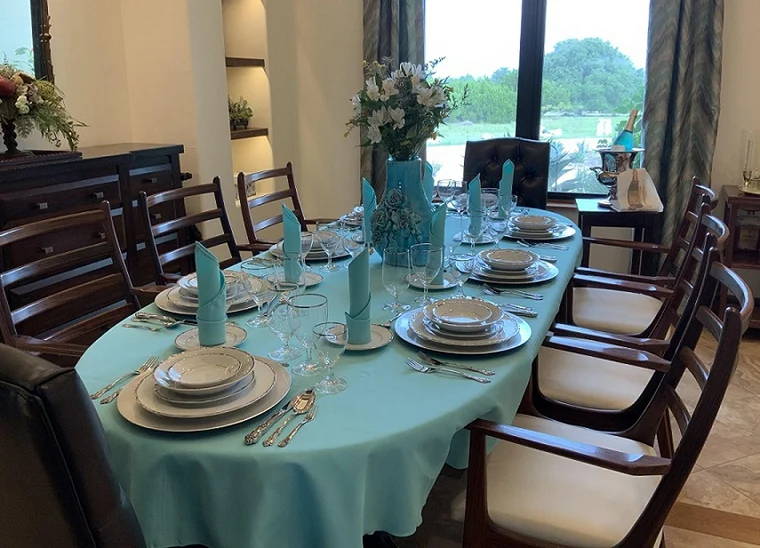 We are the leader in oval tablecloths for special events and home dining in all sizes. Whether it be for a formal dinner party, special occasions, the Holidays or every day dining at home, we've got you covered. 100's of colors to select from. At the very affordable pricing, you can purchase linens for each season as well.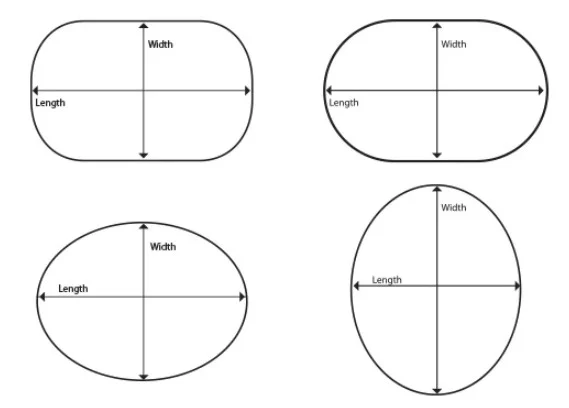 To determine the tablecloth size you need, measure the length and width of your table and add twice the desired tablecloth drop to each dimension. For example, if your oval table is 38″ wide and 64″ long, and you would like a 12″ drop, your tablecloth should be:
38″ + 12″ + 12″ = 62″ wide
64″ + 12″ + 12″ = 88″ long
Here is a short video that will further assist you with tablecloth sizing. Any questions, feel free to call our trained customer service representatives (800) 937-1159. They are available 8:30am to 5:30pm E.S.T. Monday - Friday.
We have listed the most common oval sized table linens below in our 6 top selling fabrics. In the past consumers would have to settle on the closest size being sold. We now manufacture the exact size linen for only a few dollars more than the standard sizes listed below. If you do not see your size listed, use the 1st product A.C.T.S. (Any Custom Tablecloth Size) to order the exact size you need.