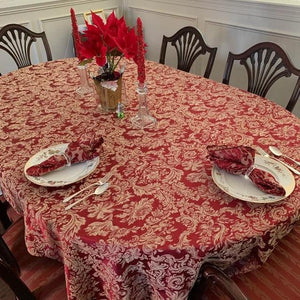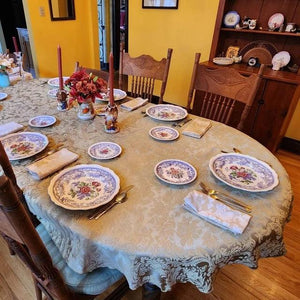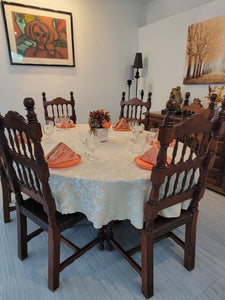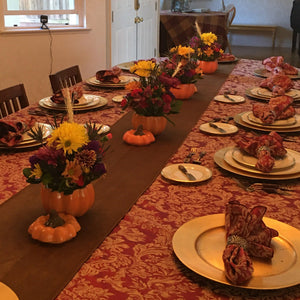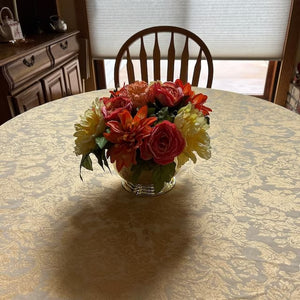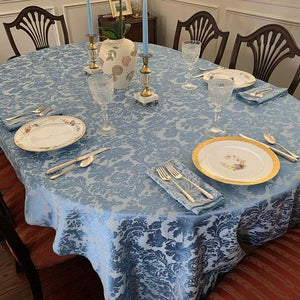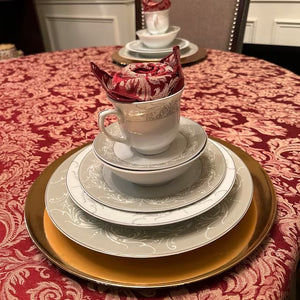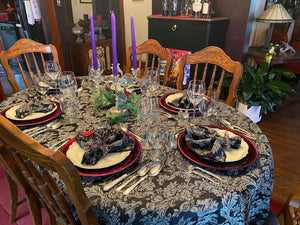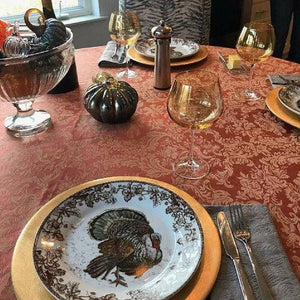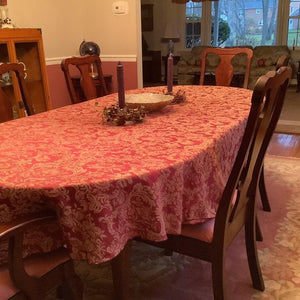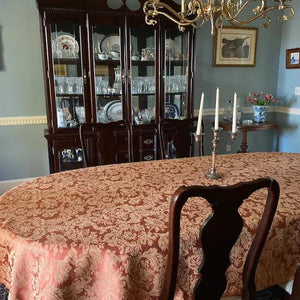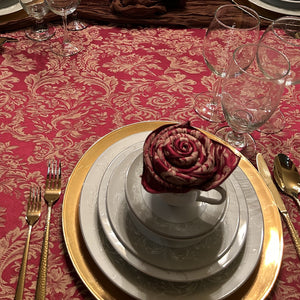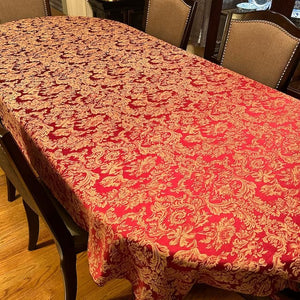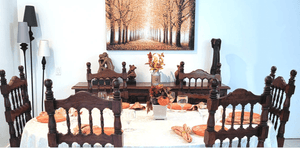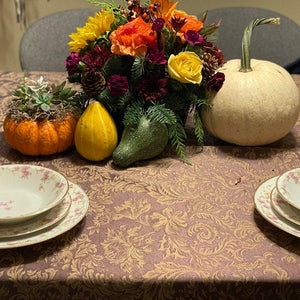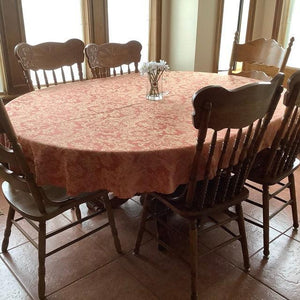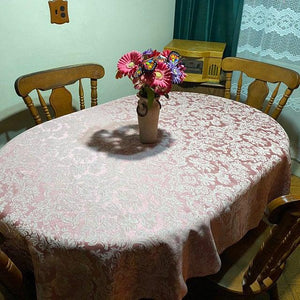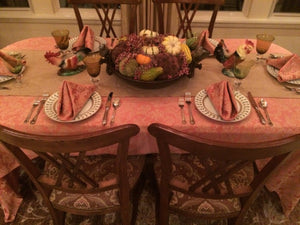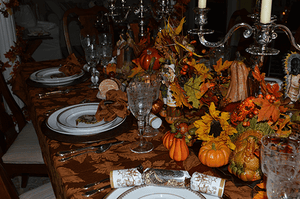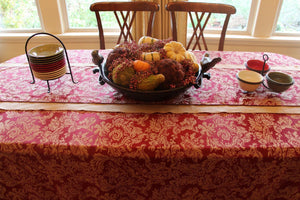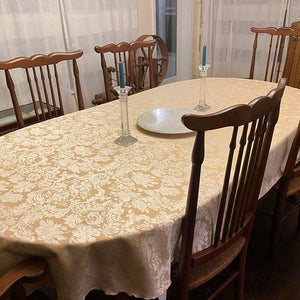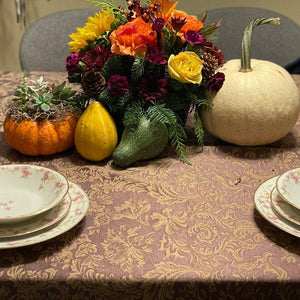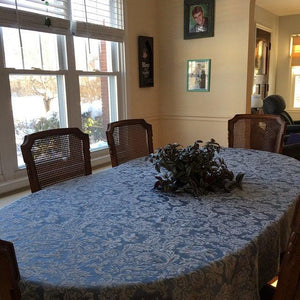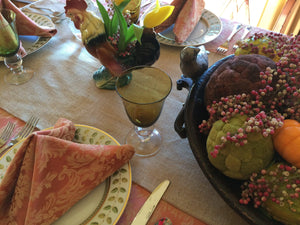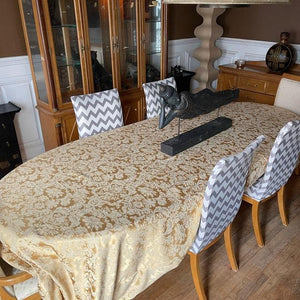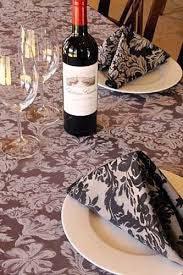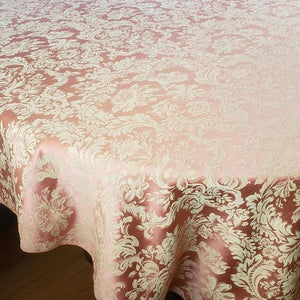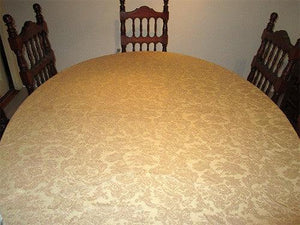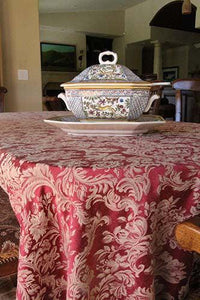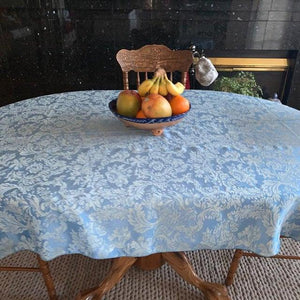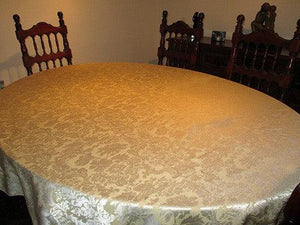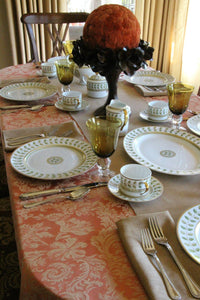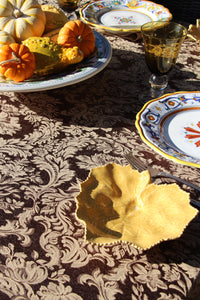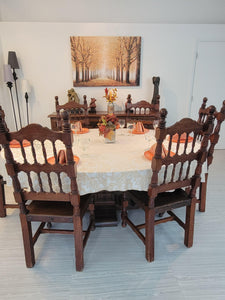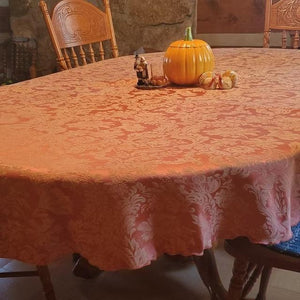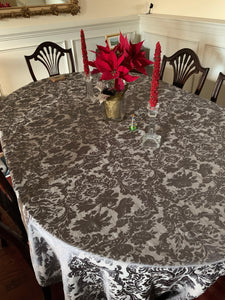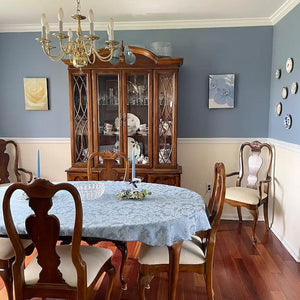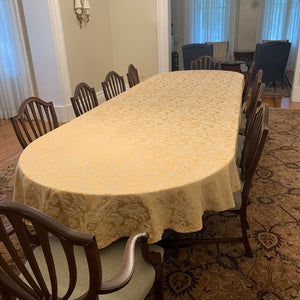 Detailed Description
Specifications
Oval Miranda Damask tablecloths are a beautiful with a regal two-tone, swirling Damask design. Excellent quality, 50% Premium Polyester 50% Cotton tablecloth blend makes these table linens soft, with a beautiful drape, durable and very easy care. The linen fabric is soil release and very wrinkle resistant. Easy care, machine wash, tumble dry. Available in 10 colors. Lovely fabric for special occasion, the holidays and every day use. With the champagne, Dijon, Sienna, Pewter, Chocolate and Bordeaux colors, this Damask table linen fabric is a top seller for fall tablecloths and holiday tablecloths every year. The Bordeaux is our top selling Christmas tablecloth color. Slate blue, champagne, English rose and sage are stunning colors in this fabric for any time of the year.
Our oval tablecloth will fit any oval shape table. Sizes listed are tablecloth sizes, not table sizes. A "standard" dining drop is anywhere from 6" to 12". Be sure to add the drop desired twice to your table width and length size for the correct size table linen. For example, if your oval table is 50" x 70", a 70" x 90" tablecloth will give a beautiful, even 10" drop all the way around. Any questions on sizing, feel free to call us (800) 937-11599. We are open 8:30am to 8pm Monday - Saturday Eastern Standard Time.
Very easy care and durable. Machine wash, tumble dry. Washing instructions.