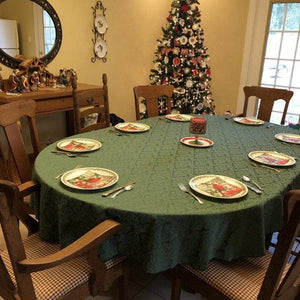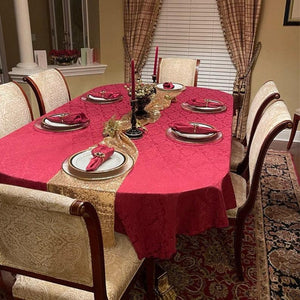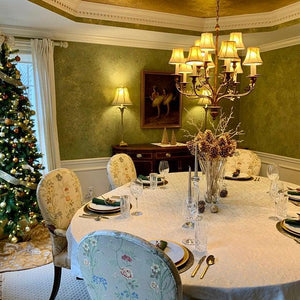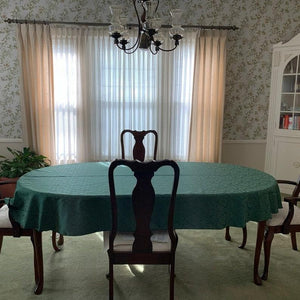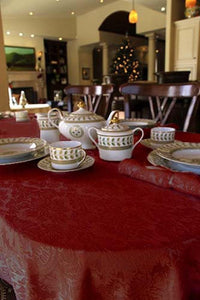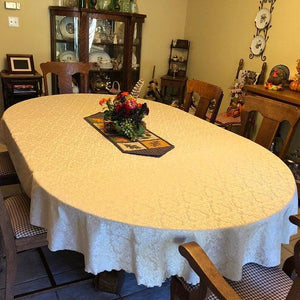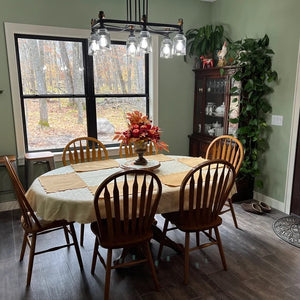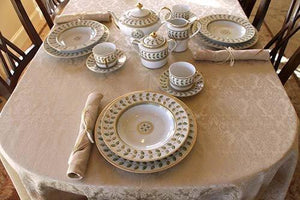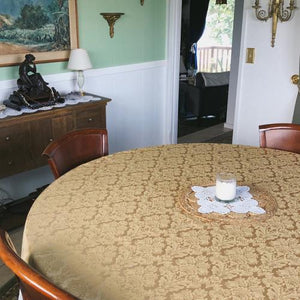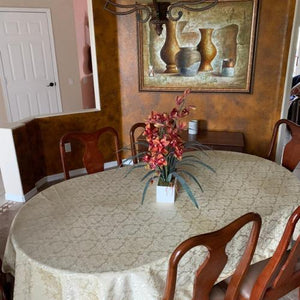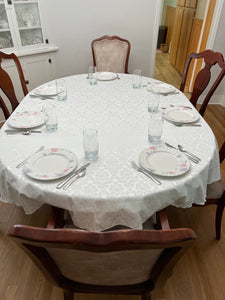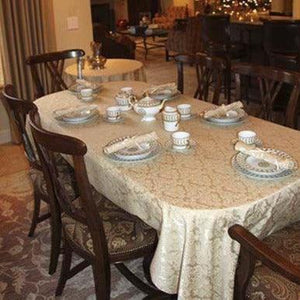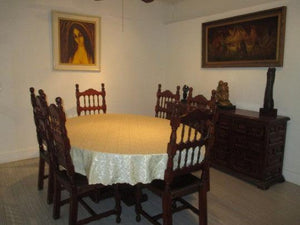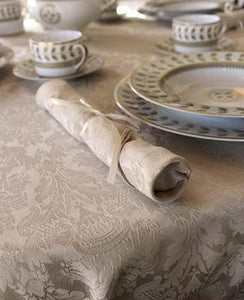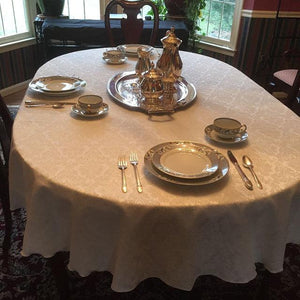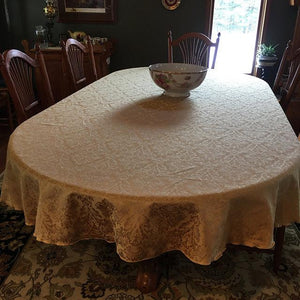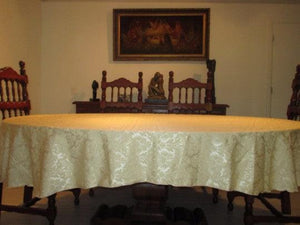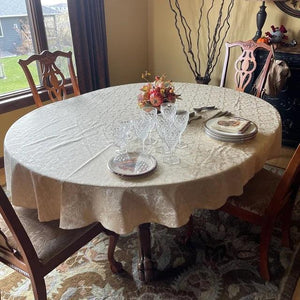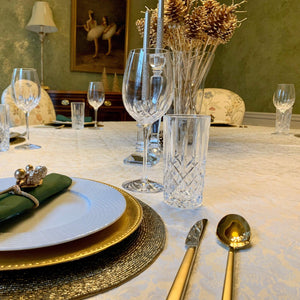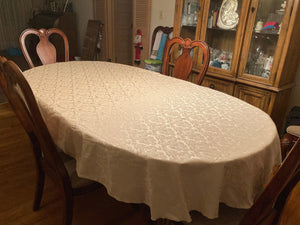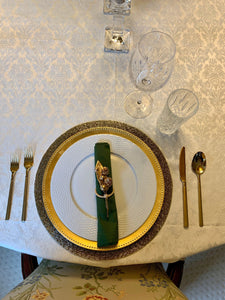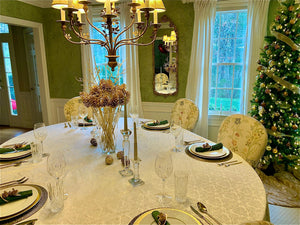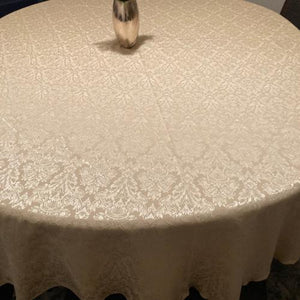 Detailed Description
Specifications
Saxony Damask tablecloths have a subtle floral Damask pattern of intertwined leaves. This Damask table linen fabric is top of the line and the highest cotton 41% sun polyester / 59% cotton tablecloth fabric. Choose from 6 beautiful colors featuring a lush cotton feel, graceful drape, and easy care. Soil release fabric, machine wash, tumble dry. Pre washed for little to no shrinkage.
Sizes listed are oval tablecloth sizes, not table size. A standard dining drop is 6" to 12". Be sure to add the drop desired twice to table width and length size for the correct oval tablecloth size. For example, on a 50" x 70" table, a 70" x 90" tablecloth size will give a beautiful, even 10" dop.. Any questions on sizing, feel free to call us (800) 937-1159. We are open 8:30am to 8pm E.S.T. Monday - Saturday.