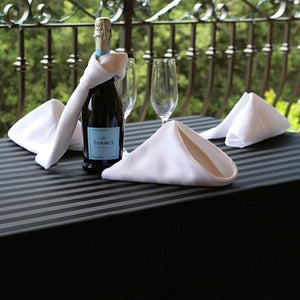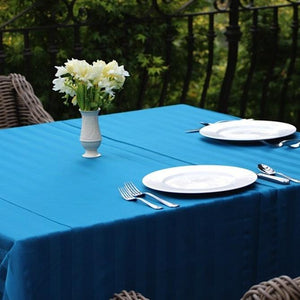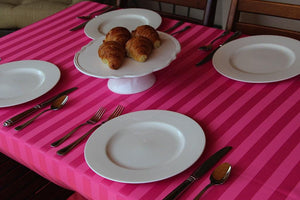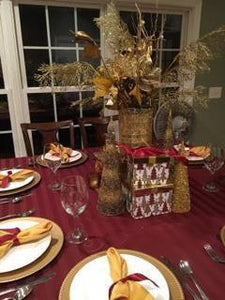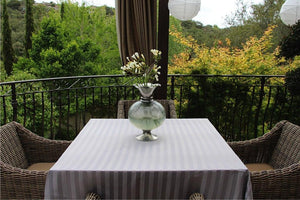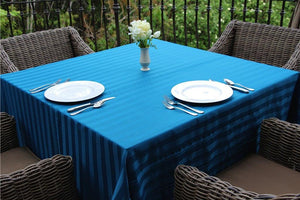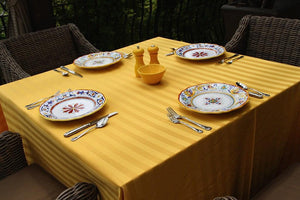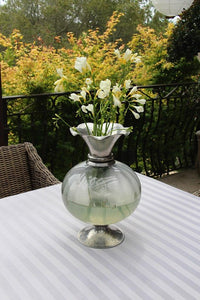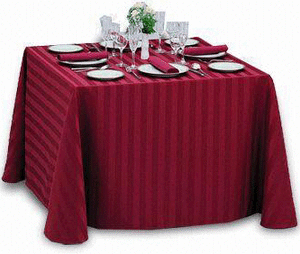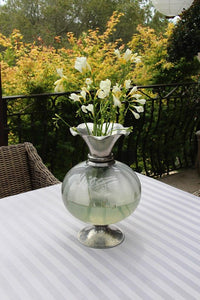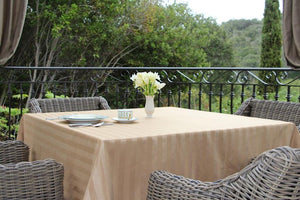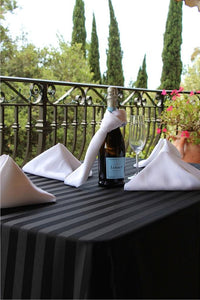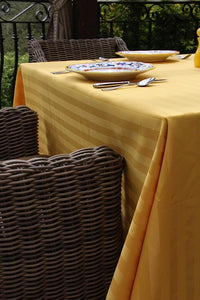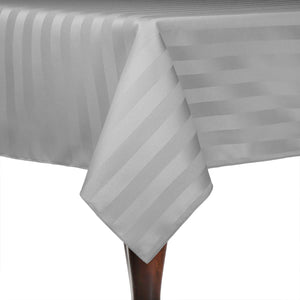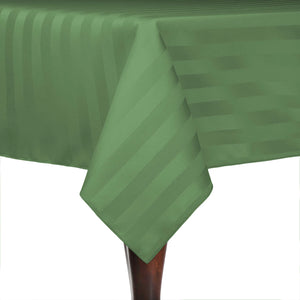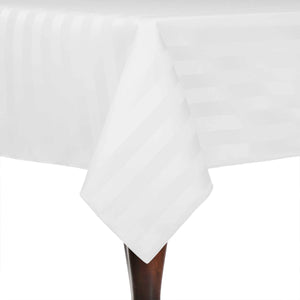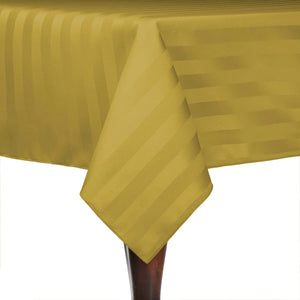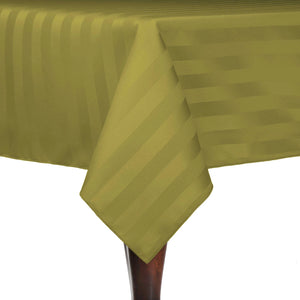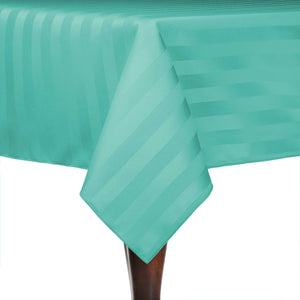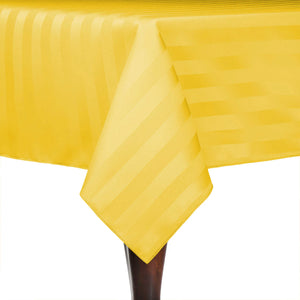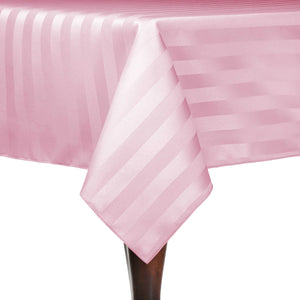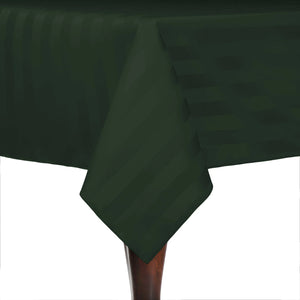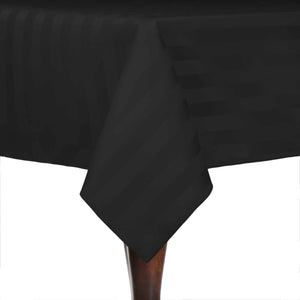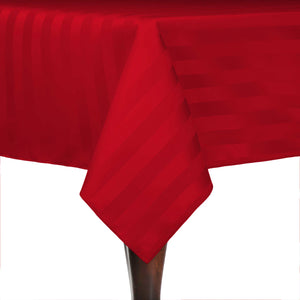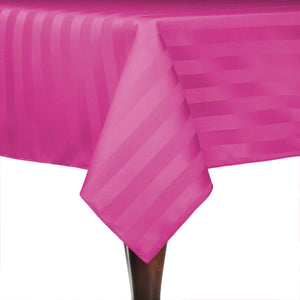 Detailed Description
Specifications
This size tablecloth is manufactured with rounded corners as this size usually covers the entire table. We round the corners so the cloth does not drag on the floor in the corners. Customers do have the option to order with square corners instead if desired.
The lovely square Poly Stripe tablecloths are 100% Polyester, designed with a classy, satin-stripe finish that provides both timeless style and classic elegance. They are a favorite among our many country club and hospitality industry clients because of how nicely they drape and how easy it launders, the fabric is soil release treated to make it stain resistant and it is very wrinkle resistant. 100% Polyester, these lines are easy to care for and can be machine washed, tumble dry low heat or dry cleaned.