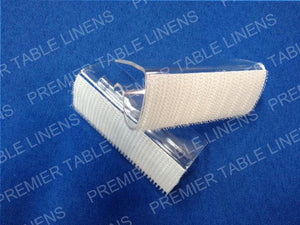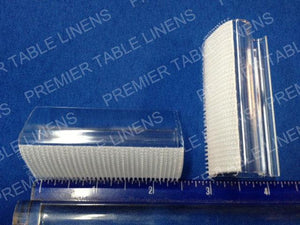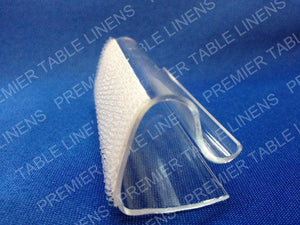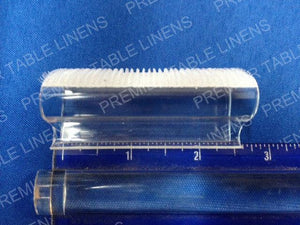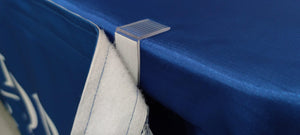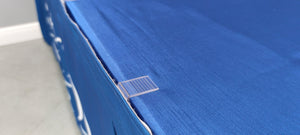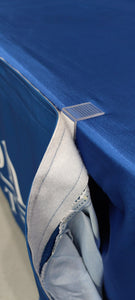 Detailed Description
Specifications
Standard Table skirting clip fits tables with a 3/4" to 1" profile. The length of our standard clip is 2.5" from left to right. Our clips have unmatched clarity, practically unbreakable, extremely durable. The product has genuine Velcro® brand hook adhesive. We only uses genuine VELCRO® for maximum engagement between skirt and clips.

One clip is recommended per foot of skirting.