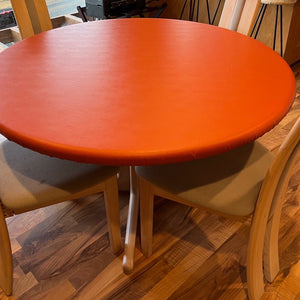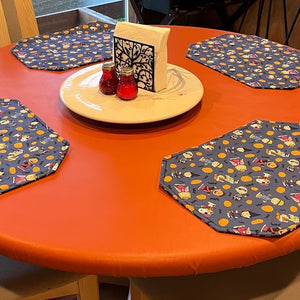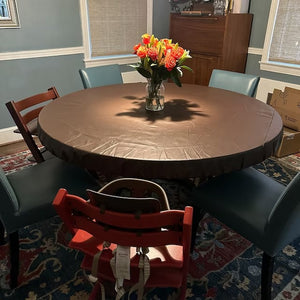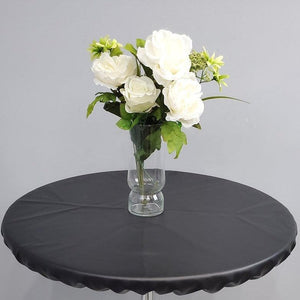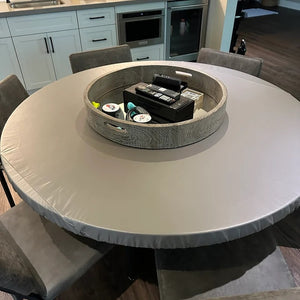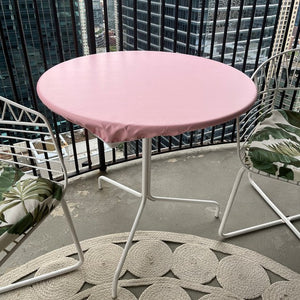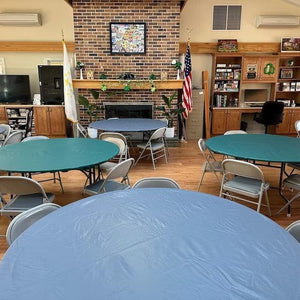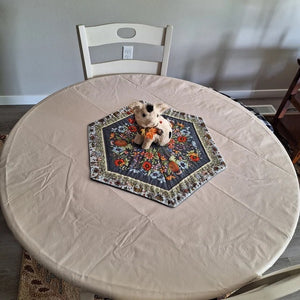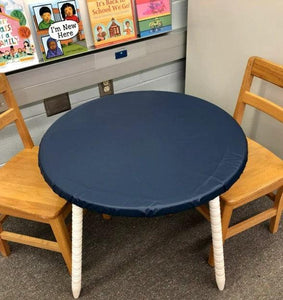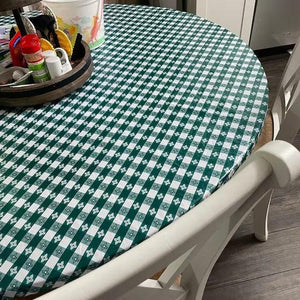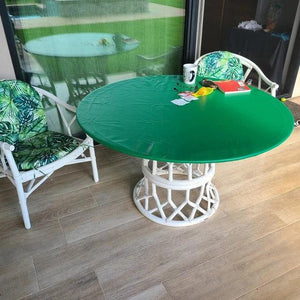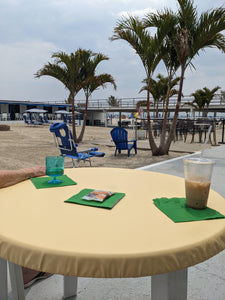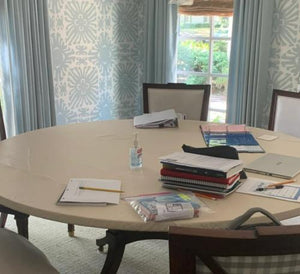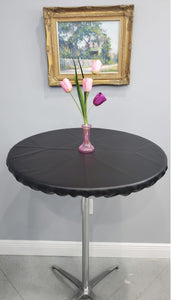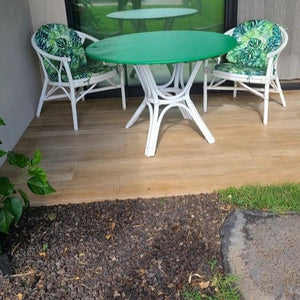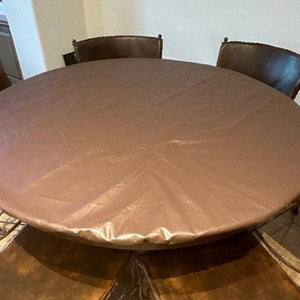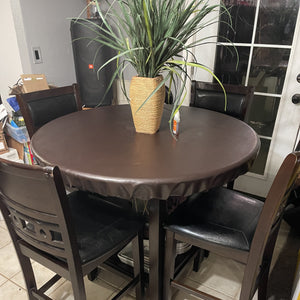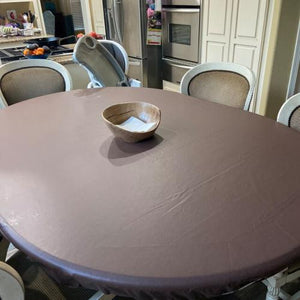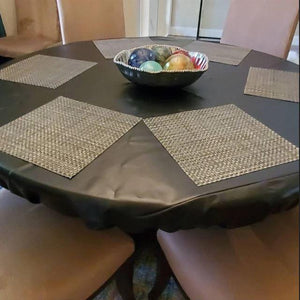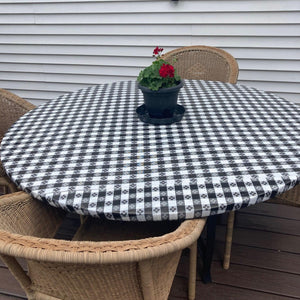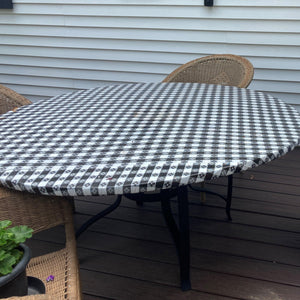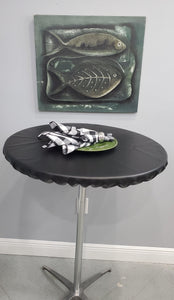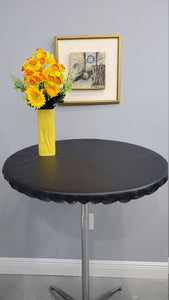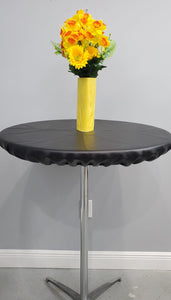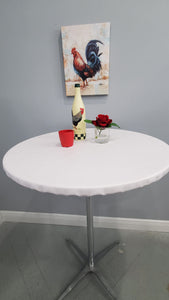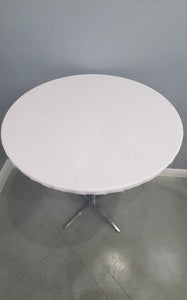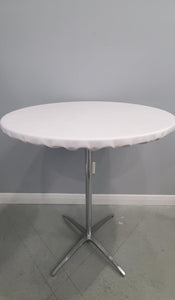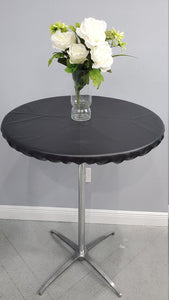 Detailed Description
Specifications
Excellent quality round fitted vinyl tablecloths with flannel backing. Commercial grade, 6.0 gauge, heavy-weight fitted vinyl tablecloth with heavy-duty elastic. Spill-proof, wipe clean for indoor or outdoor use. The great advantage of using this product outdoors is that not only do you have a wipe-clean cloth, but the round vinyl tablecloth with elastic that goes securely under the lip of the table.
Spill-proof, wipe clean makes this product ideal not only for families with children but also to avoid having to launder and iron tablecloths.
Heavy-weight vinyl, soft felt back, and heavy-duty elastic all ensure many years of use without ever having to wash. prevents it from being blown off by the wind. 38 Solid colors and 6 checkered colors to select from.

We sell both wholesale to cafes, restaurants, and hotels that are purchasing quantities as well as to households interested in just one or two.
We have listed the most requested sizes but can make any size needed.
PLEASE NOTE - For this product to work, the table leg(s) must be at least 2" from the edge of the table in order for the vinyl and elastic to go under the lip of the table.
Also, all vinyl fabric is 54-inch wide material so any larger sizes will be made with side panels sewn on.
We have another listing for Vinyl Fitted Tablecloth Square or Rectangular.
We also make vinyl tablecloths with a drop.
Production time is 2 to 3 business days for any quantity, 1 to 100 units. We offer both standard and expedited shipping nationwide.
Care and cleaning instructions
Vinyl fitted tablecloths should never be machine washed and there is no reason to need to do so. Use a paper towel or damp cloth and wipe off any spills with soap and warm water. It is very important to do so as soon as the spill occurs. Otherwise, it can stain your vinyl table cover. Use a medium bristle brush if necessary to remove soiling agents embedded in the surface.

Contact us
Any questions, feel free to call our trained table linen professionals at (800) 937-1159.
We are open from 8:30 a.m. to 5:30 p.m. Eastern Standard Time, Monday through Saturday.