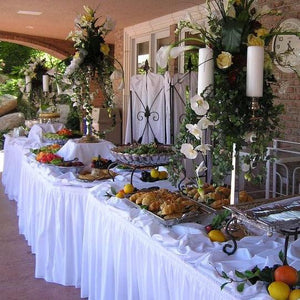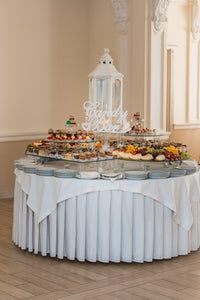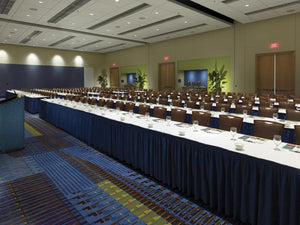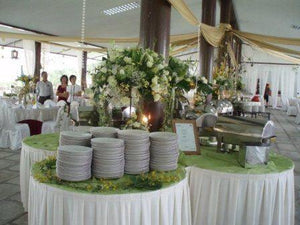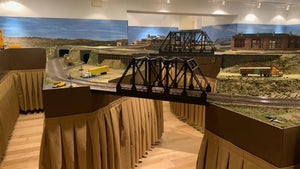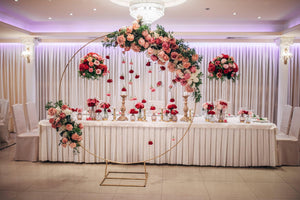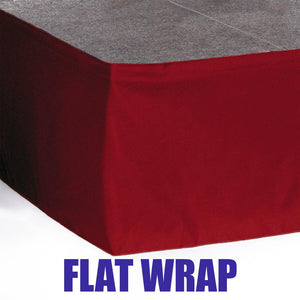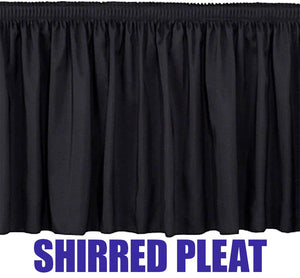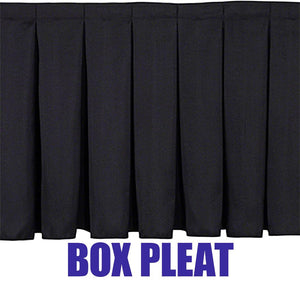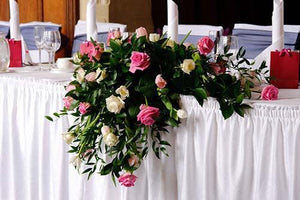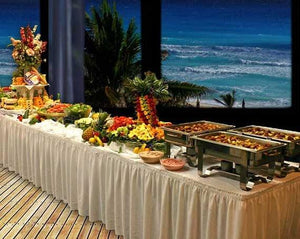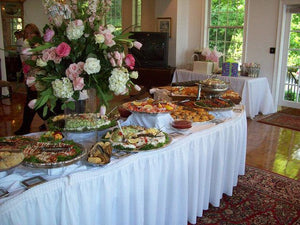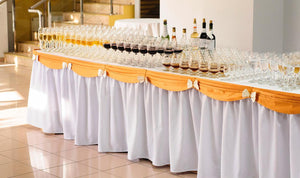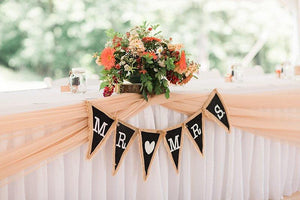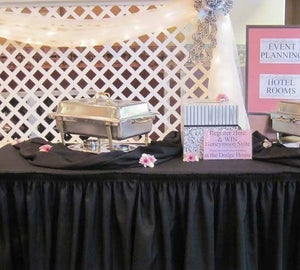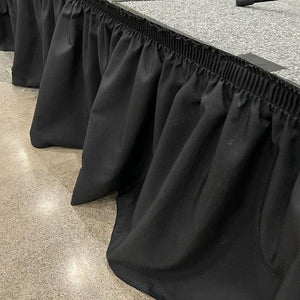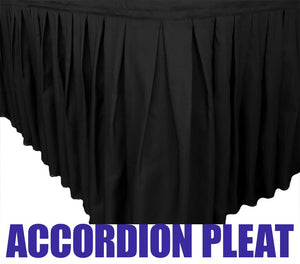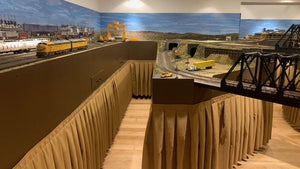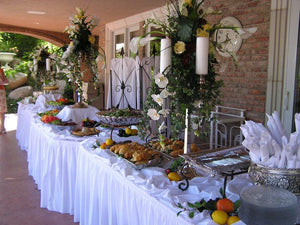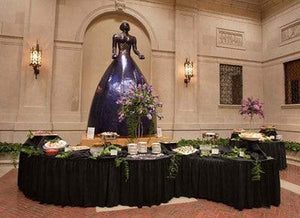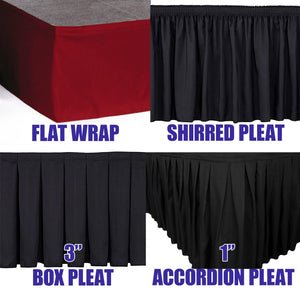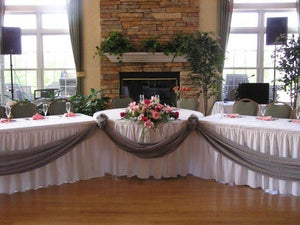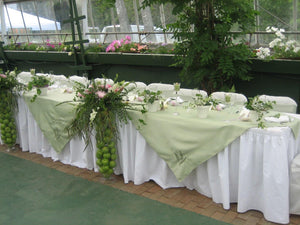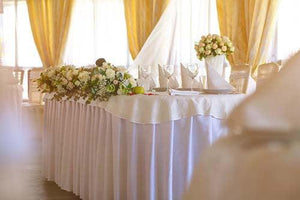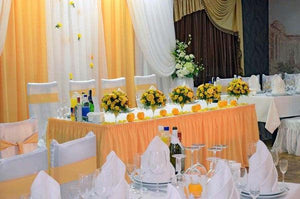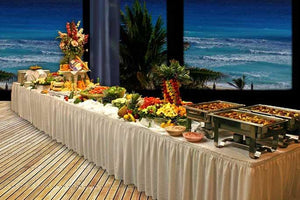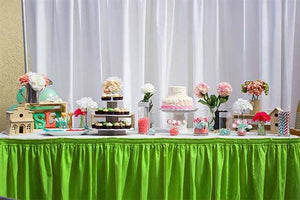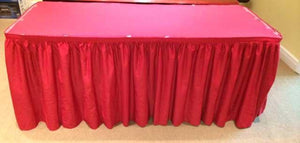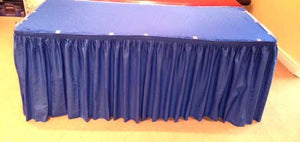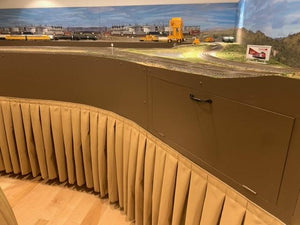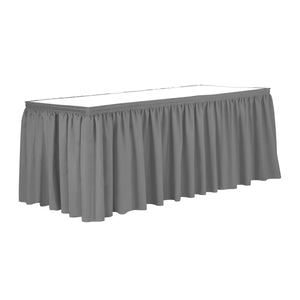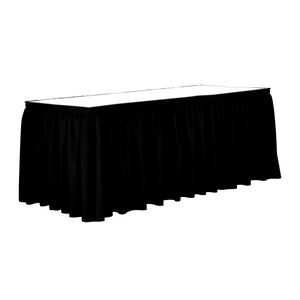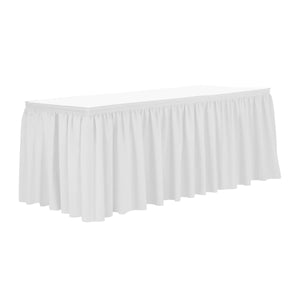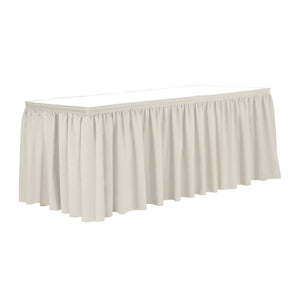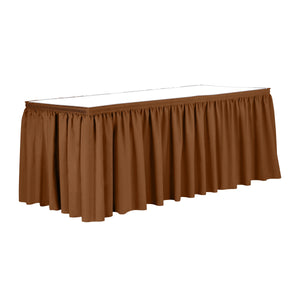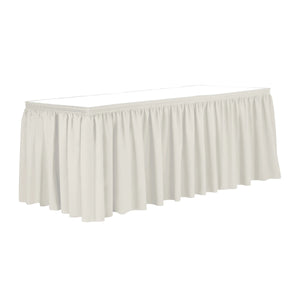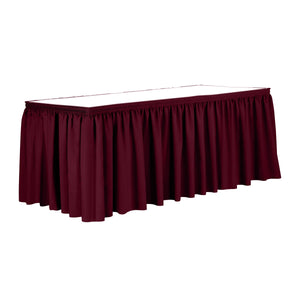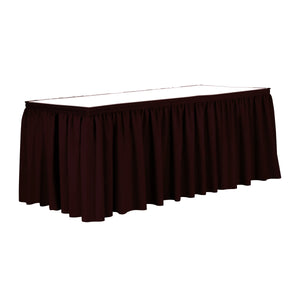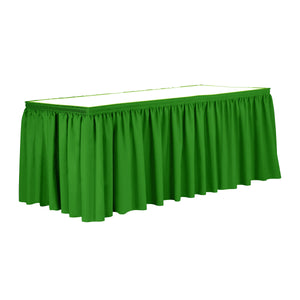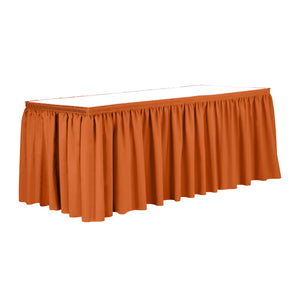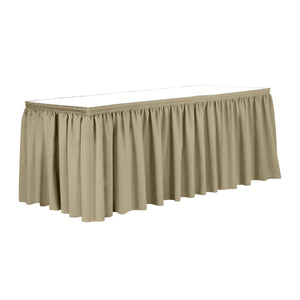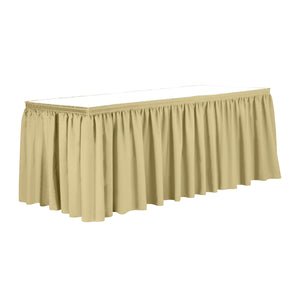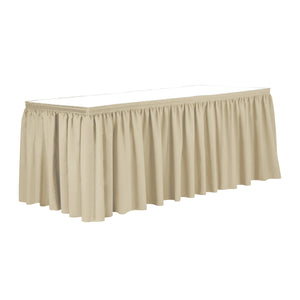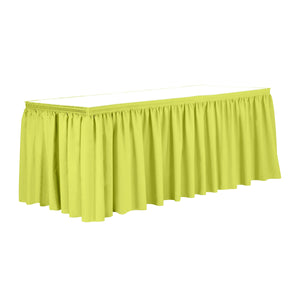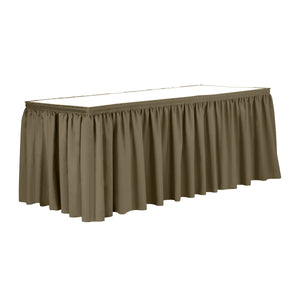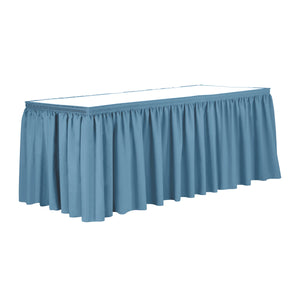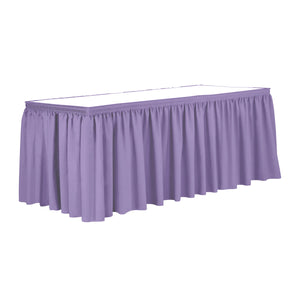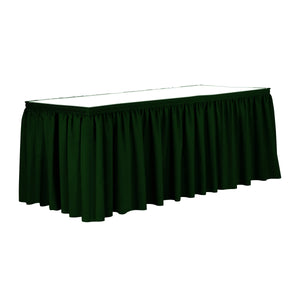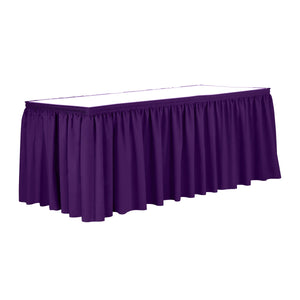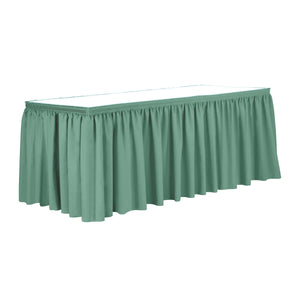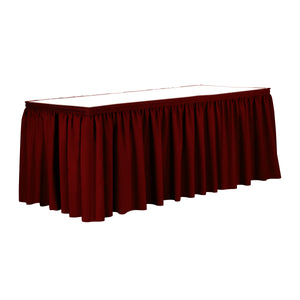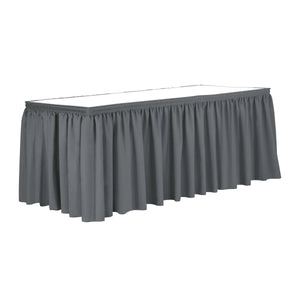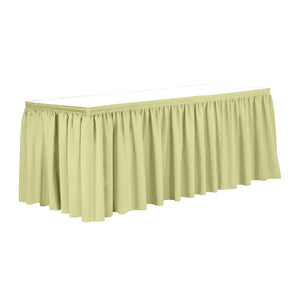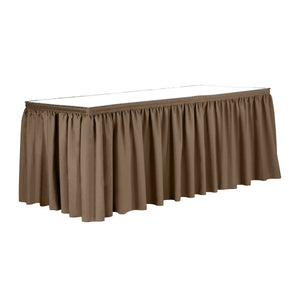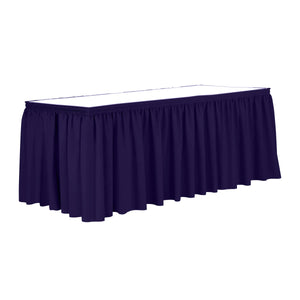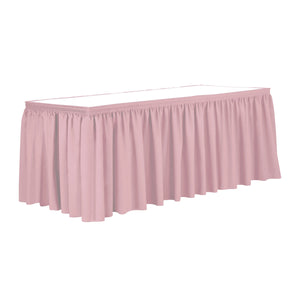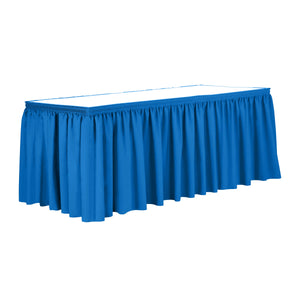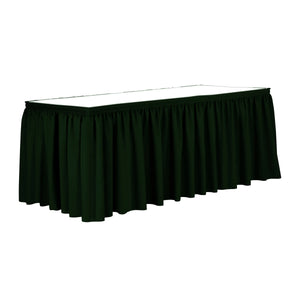 Detailed Description
Specifications
More Information
The most popular table skirt is the shirred pleat table skirt. Used for trade shows, displays, seminars, schools, banquet halls, convention centers and hotel meeting rooms. Our Poly Premier is wrinkle resistant, durable, and manufactured in the United States with soil release properties. The entire back top of the skirt is sewn with the "loop" (also called "female side") of "hook and Loop".
Box pleat table skirts are top of the line, much heavier weight and very elegant. Ideal for formal affairs, high end events, galas, graduations, corporate and country clubs. The Poly Premier fabric is 100% Polyester, commercial grade, wrinkle resistant and durable. Easy care, machine wash, tumble dry (low heat).

We offer table skirt clips with the "Hook side" for purchase.
Poly Premier table skirts are our best selling table skirting and are the true "work horses" of the hospitality and wedding industry, conventions, trade shows, and other special events.. Elegant, affordable, durable, and a worthwhile investment available in 74 colors both in shirred pleat or box pleat options.
Poly Premier table skirts are 100% Woven Poly Poplin Polyester, heavyweight table skirts, and with genuine Velcro®.brand backing. Besides Poly Premier table skirts, we offer this great fabric in the same colors in table toppers, table linens, table runners, fitted tablecloths, chair covers, and sashes at the best price on the Internet backed by a 110% best price match guarantee. Click on any product to view our wholesale volume table skirt pricing.
Superior, very good quality table skirts.
Woven Poplin, 100% Polyester.
Heavy weight, 7.2oz fabric.
Wrinkle resistant. and soil release fabric.
Genuine Velcro®.Brand backing.
Available in 74 beautiful colors.
Excellent color retention will look new for years.
Easy care - machine wash, dry low heat cycle.
Table skirting manufactured in the US.