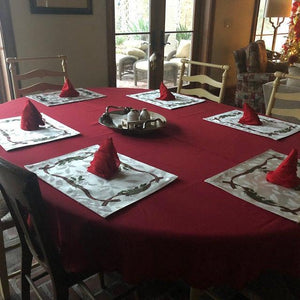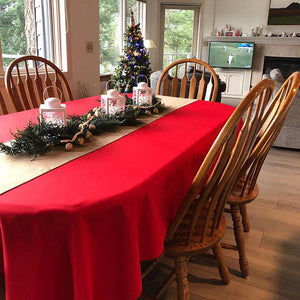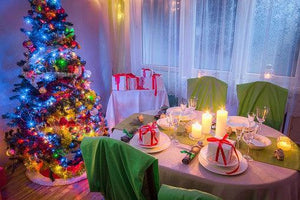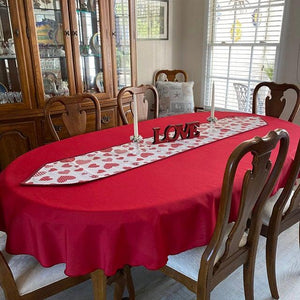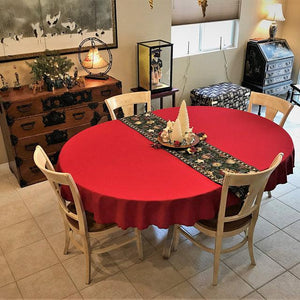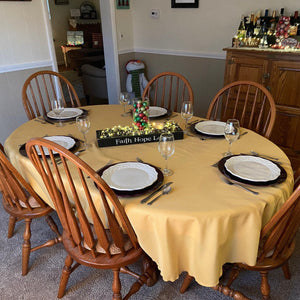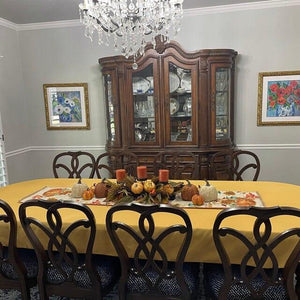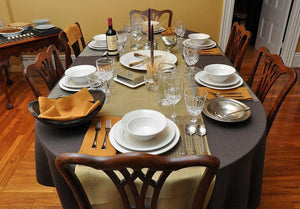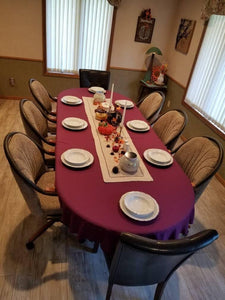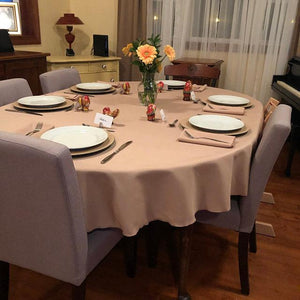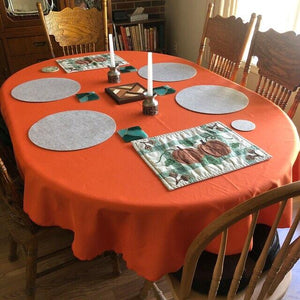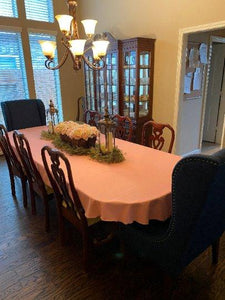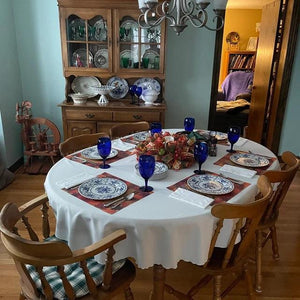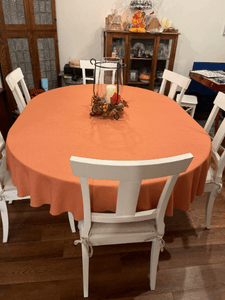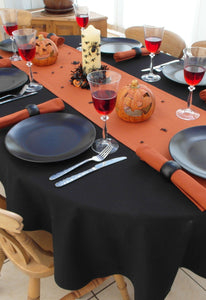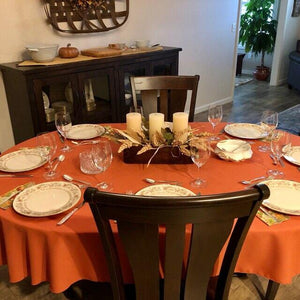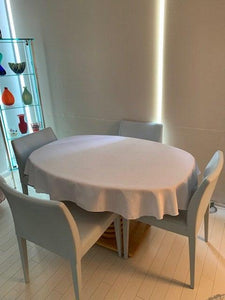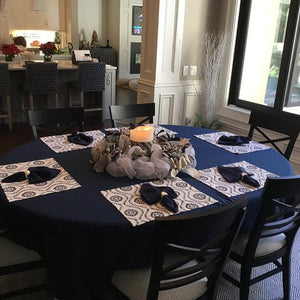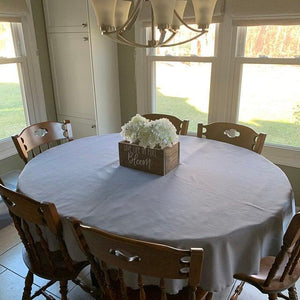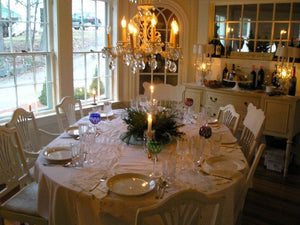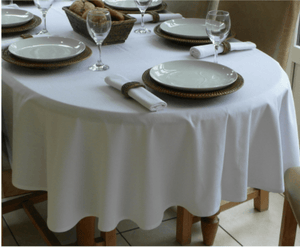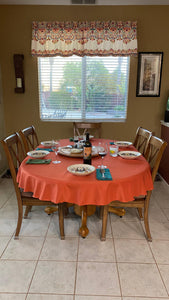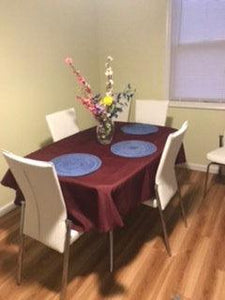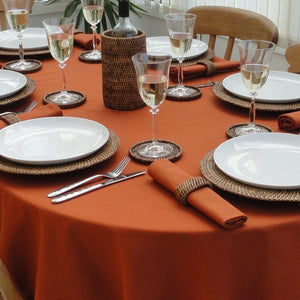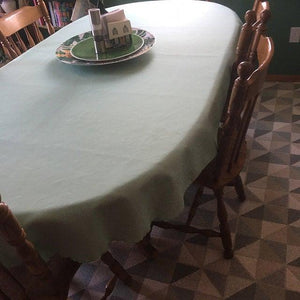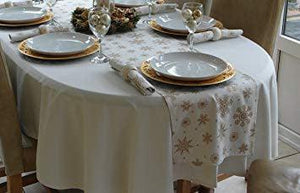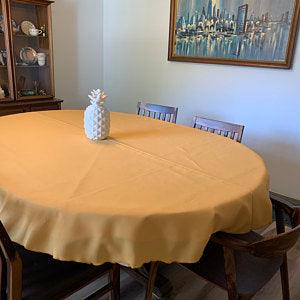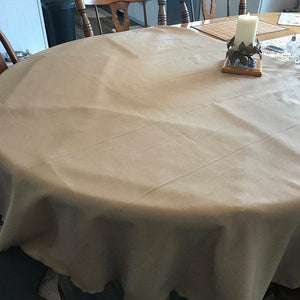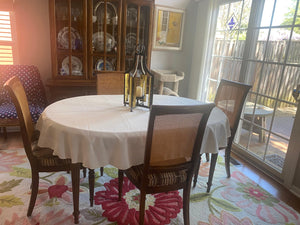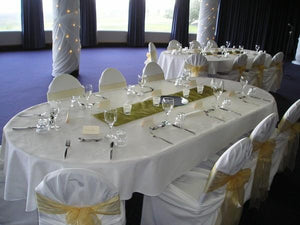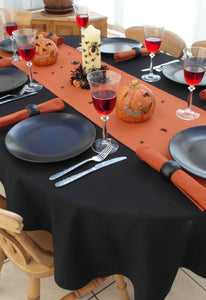 Detailed Description
Specifications
Our Value Tex fabric is identical to the Poly Premier, just different colors. 69 colors available. 100% Polyester tablecloth for easy care. Great fall tablecloth colors including beige, tan, camel, khaki, taupe, brown, copper, light olive, burnt orange, orange and pumpkin, For a Christmas tablecloth, this fabric line has the perfect holiday red, cherry red, burgundy, hunter or Kelly green, gold, silver, ivory, white, purple and blue. Another great advantage of this fabric is that is it one of the few that is 132" ultra wide so even very large oval tablecloths will be all one piece with no side panels having to be sewn on.
Our oval tablecloth will fit any oval shape table. Sizes listed are tablecloth sizes, not table sizes. A "standard" dining drop is anywhere from 6" to 12". Be sure to add the drop desired twice to your table width and length size for the correct size linen. For example, on a 50" x 70" oval table, a 70" x 90" table cloth will give a beautiful, even 10" drop all the way around. If your perfect oval tablecloth size is not listed, select the next size up that we have listed and at checkout in the NOTES section, let us know what size to finish your cloth. Any questions on sizing, feel free to call us (800) 937-1159. Customer service representative are available from 8:30am to 8pm Eastern Standard Time.
Very easy care, machine wash, tumble dry. For complete laundering instructions and tips, here is the link How To Wash Polyester Tablecloths