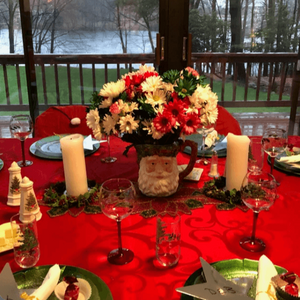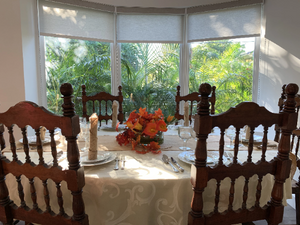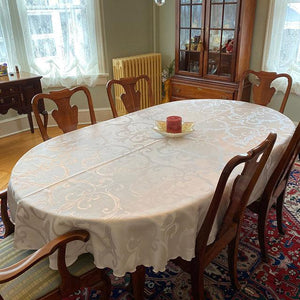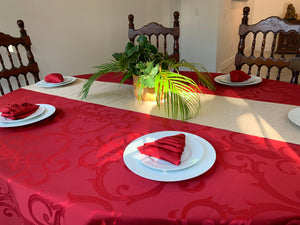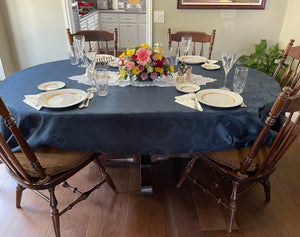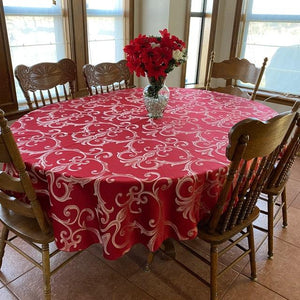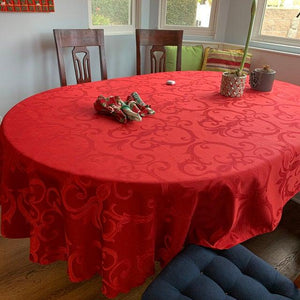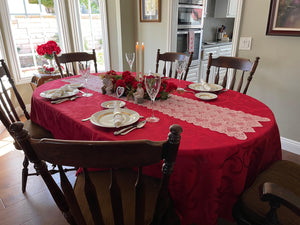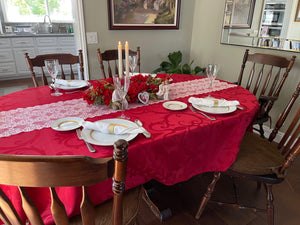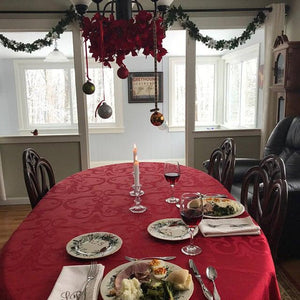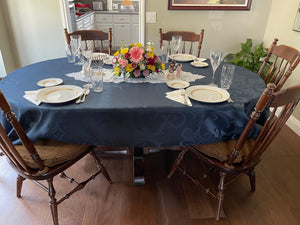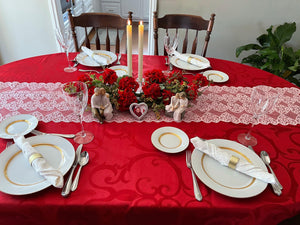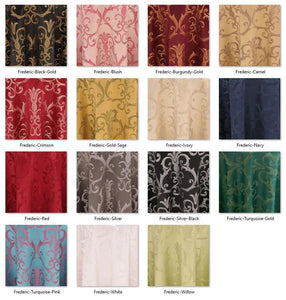 Detailed Description
Specifications
From our top of the line Designer collection, this new Damask pattern is already very popular. Great holiday, Christmas tablecloth colors including the Holiday Red, Crimson Red, Burgundy/Gold, Green/Gold, Gold/Sage, Black/Gold, Black/Silver, Silver or White. Exquisite linen for oval tables. Our oval tablecloth will fit any oval shape table. High thread count, 100% top quality Damask Polyester. Proudly made in the U.S.A. Stylish pattern has beautiful raised stitching. No seams, all one piece.
Easy care, soil release fabric and very wrinkle resistant. Wash Instructions - Machine wash warm, tumble dry.
Sizes listed are tablecloth sizes, not table sizes. A "standard" drop is anywhere from 6" to 12". Be sure to add the drop desired twice to your table width and length size for the correct size table linen. For example, if your oval table measures 40" x 60", a 60" x 80" tablecloth will give a nice, even 10" drape all the way around. Any questions on sizing, please ask us! Our table linen professionals are available from 8:30am to 8:00pm Eastern Standard Time (800) 937-1159.