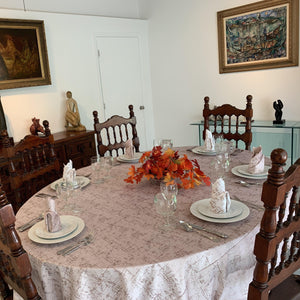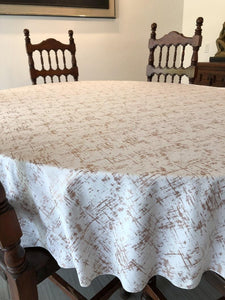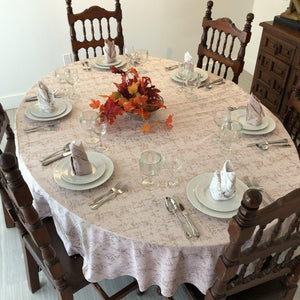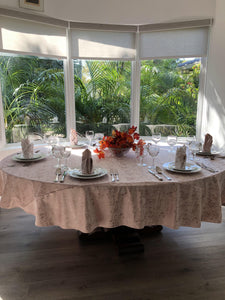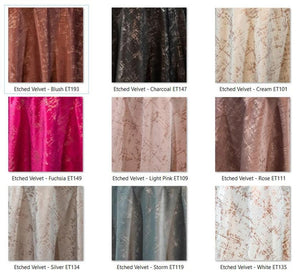 Detailed Description
Specifications
The very top of the line oval tablecloth for your oval table at home. Ideal for the holidays, party's and special occasions. The oval etched velvet just came out October 2019 is the nicest quality linen we have ever offered and already a hot seller for those wanting the best. The oval pictures on this product are at my home. My oval dining room table is 59" x 79" and you see what a beautiful drop the 80" x 100" tablecloth gives. Custom size oval tablecloth sizes not listed are also available. Call us for custom sizing.
Velvet is on-trend, even more than ever before. Loved for its lush texture, subtle sheen, and the rich dimensions it gives the linen, velvet has found its way into the wedding and special event industries where it lends a luxe, retro and elegance that elevates any reception, event or special occasion at home dinner setting. Our oval Etched Velvet linens from our Designer Collection is so plush, so soft to the touch, so stylish. Available in 9 rich colors; white, cream, light pink, rose, blush, silver, storm, charcoal and fuchsia. Oval Etched Velvet linens are custom made to order and for this reason no returns are accepted. We suggested ordering a swatch sample 1st so you are certain of the color and view how beautiful the fabric is. Any questions about sizing, feel free to call us (800) 937-1159. We are open 8:30AM to 5:30PM Eastern Standard Time Monday - Friday.Easy care; Machine wash cool, gentle cycle.• Mild detergent only. Do not use bleach.• Tumble dry cool.• Do not iron.