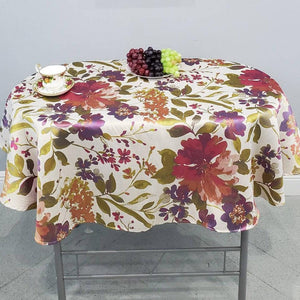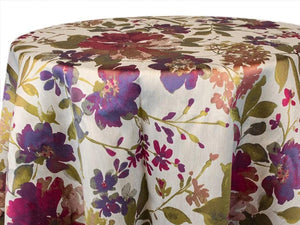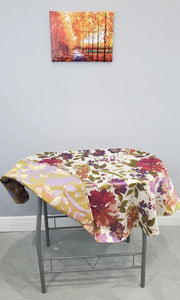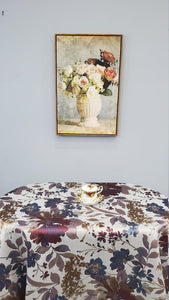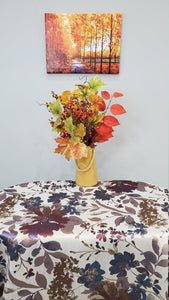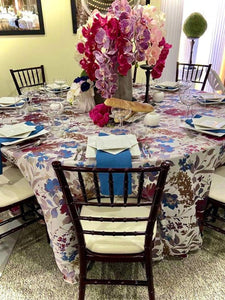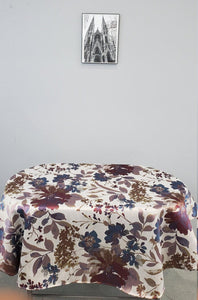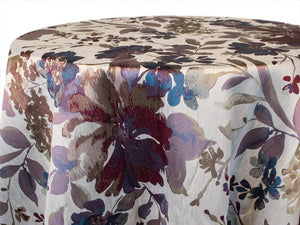 Detailed Description
Specifications
Introduced January 2022, the stylish Eloise French country tablecloth from our Designer collection make for such a beautiful oval tablecloth.
Rich flowers adorn the beautiful linen tablecloth.
Available in lavender or pink. 50% Cotton / 50% Spun Polyester. Heavy weight fabric, Full of texture that drapes any table so beautifully.

Our oval tablecloths will fit any oval shape table. Sizes listed are tablecloth size, not table size. Sizes listed are tablecloth sizes, not table sizes. A "standard" drop is anywhere from 6" to 12". Be sure to add the drop desired twice to your table width and length size for the correct size table linen. For example, if the oval table is 40" x 60", a 60" x 80" tablecloth will give a nice 10" drape all the way around.
Any questions on sizing, please ask us!
Very easy care, soil release fabric, machine wash, tumble dry. Very wrinkle resistant. Color fast, no shrinkage.