Sequin Tablecloths & Overlays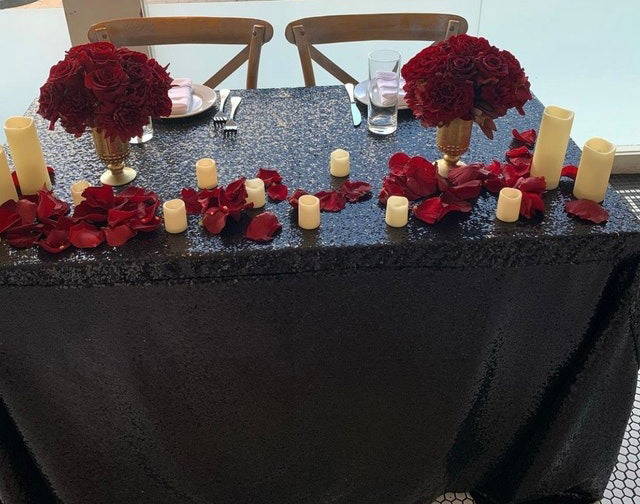 There are so many combinations and possibilities for a stunning table runner or overlay and table decor with our new Premier sequin overlays available in champagne, silver, and gold. This high-end sequin fabric is studded with shiny sequin beads for even more of a glamour effect underneath the sunshine or event room lights and over any table linens. If searching for a look to make a statement that combines stunning beaded glamour and elegance, the sequin table runner or overlay is for you. This look is perfect for weddings that want that extra sparkle or for a Sweet 16 party. No matter the formal occasion, these can be used over and over again, making them a great addition to your linen collection.We have a variety of sizes to offer, allowing you to find the best fit for your event needs. Please note: Fabric width is 54 Inches. All tablecloths larger than this width will be seamed.
Care Instructions- Hand wash, spot clean with cold water, or dry clean for best results.
Product sizes are tablecloth size, not table sizes. Product pictures are for color representation only. Pictures / Images do not indicate drop of tablecloth as this will vary dependable on your your table sizing. If you are unsure of sizing click here for our tablecloth calculator to confirm your needed size of tablecloth for your table configuration.