Polyester Cotton Twill Tablecloths
50 / 50 Polyester Cotton Blend Tablecloths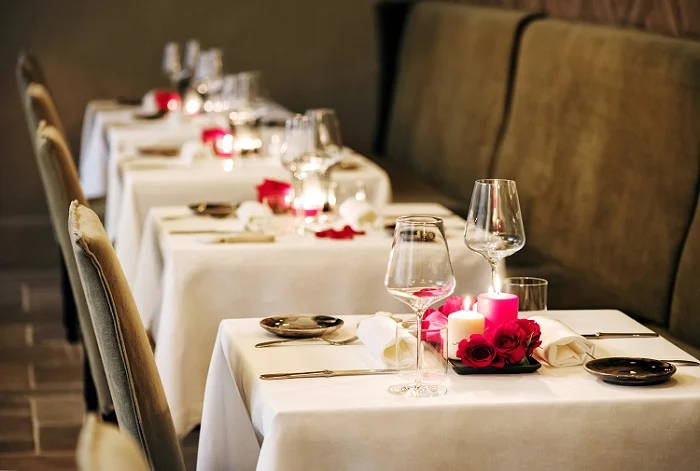 No event is complete without a beautiful tablescape. A great way to add a touch of elegance, while still keeping softness and durability is to use our polyester cotton tablecloths. Polyester cotton is an excellent table linen fabric used by professional linen rental companies and fine dining establishments. It offers the best of both worlds by providing the softness of cotton and durability of polyester. What does this mean? It means that our polyester cotton tablecloths can be used over and over again, which is great for the hospitality industry. Whether you are a catering company that works multiple events a week or you are an elegant venue open only on the weekends, we have everything you need to make your next event a success.
All of our polyester cotton tablecloths are made with:
Woven 50% Cotton, 50% Polyester blend.
Soft absorbent cotton combined with the durable and easy-care qualities of polyester.
Heavy-weight tablecloth.
Soil release fabric.
20 beautiful colors.
Click to view our Poly Cotton Color Swatch
Excellent color retention will look new for years.
Now seamless up to 120".
Easy Care: Machine wash cool, tumble dry low. Steam iron on low setting.
Product sizes are tablecloth size, not table sizes. Product pictures are for color representation only. Pictures / Images do not indicate drop of tablecloth as this will vary dependable on your your table sizing. If you are unsure of sizing click here for our tablecloth calculator to confirm your needed size of tablecloth for your table configuration.