Protect or Decorate Your Table With Our Placemats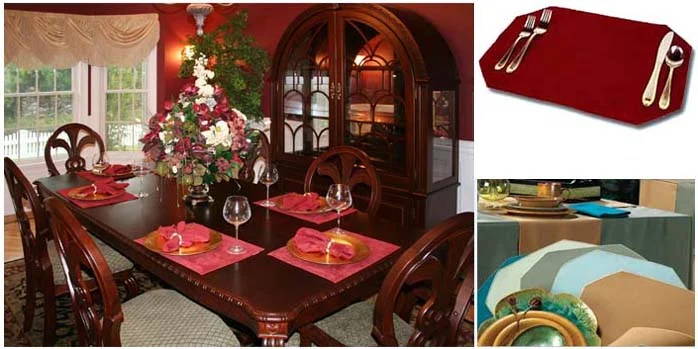 Decorating your table for a formal event or a casual dinner has never been easier. Use with table linen or no linens just the placemats. In addition to adding color and style to the table, it protects the table wood from spills. You can easily stage a table beautifully with just table mats or you can prepare an elegant dinner party that is sure to wow using our table linens with individual placemats for your guest on top of the tablecloth.
3 Styles available; 13" x 18" Rectangular or tray shape and 14" x 14" square placemats.
Tray Style Placemats – Come with angled corners and measure 13 inches by 18 inches and are available in all 7 fabric choices. All are finished with a double needle hem stitch. Sold in sets of 6 or 12.