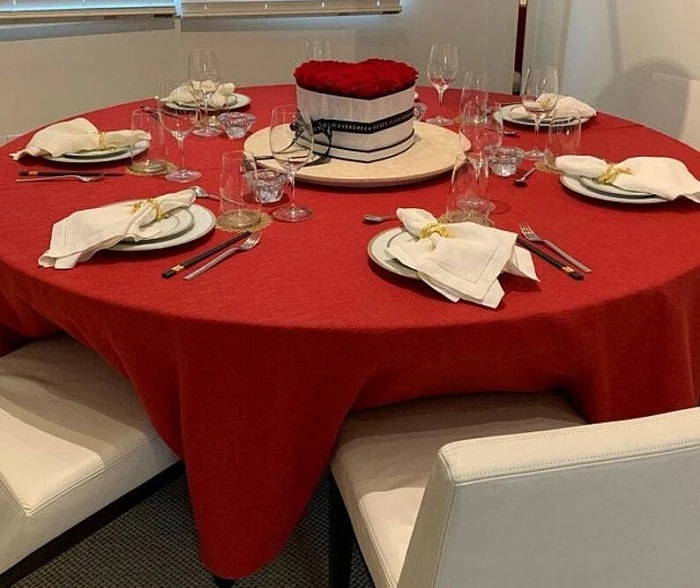 There's no special event that can't benefit from the use of high end, stylish, glamorous tablecloths. Panama tablecloths are heavy weight, top of the line textured linens that are 100% polyester but look and feel like cotton. This line is similar to the Havana Collection but a heavier weight and even more texture. Panama tablecloths are an excellent high end quality choice for weddings, galas, special events, fine dining restaurants, and 5 star resorts. We have 24 beautiful textured colors available for you to choose from in this selection. From elegant to casual, these work great for any event you can think of.
Not only do our Panama tablecloths work for a variety of events, they also work indoors or out. By being made of a more durable material, these can handle being outside and facing some of the elements like wind and rain. They won't become ruined from getting a little bit of water on them, nor will they become ruined if there is a spill. They are also easy to clean, so you can get them ready for another event in no time!
Our Panama tablecloths are very easy to care for. They are machine washable, wrinkle resistant, and extremely durable. Simply machine wash cool, then tumble dry. Do not over heat. The fabric is also 120" ultra wide so no side seams are required to manufacture this tablecloth in almost all sizes except 126" and 132" rounds. We are pleased to offer you an array of sizes to choose from so you can find the perfect fit for your needs.