Lace Tablecloths, Overlays, Runners & Bags
Lace Tablecloths, Overlays, Table runners even adorable little Lace Bags.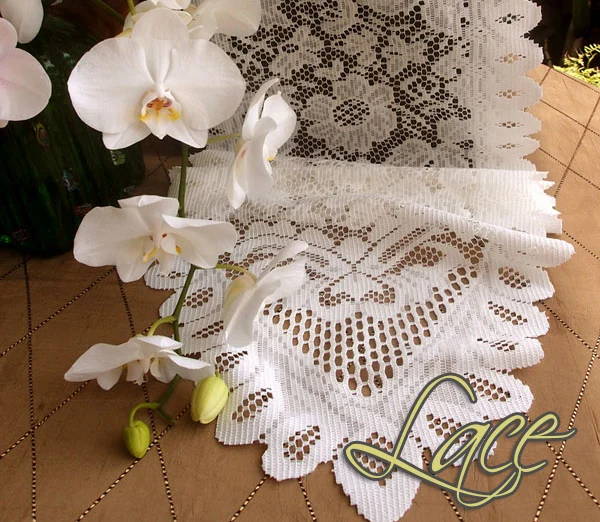 Lace offers a classic and timeless feel to any party, wedding or event. For a vintage-inspired wedding, tea party or any elegant setting, add style to your table setting by placing a lace overlay on top of your tablecloth or a lace table runner. Lay cream-colored (ivory) lace, which is trending this year, over a colored underlay for a romantic or rustic look. Your wedding color will peek through both the ivory or white lace fabric and tie the decor together. This is a great way to tone down a brighter color, without completely losing it or bringing in a whole new color to the scheme. Instead, it adds a touch of elegance to any event, while being completely tasteful and not overwhelming. We even have adorable little lace bags to give your guests a beautiful party favor. Lace tablecloths, lace overlays, and lace table runners are perfect for weddings, special events, catering, banquet halls, and for home decor.