Aisle Runners for Weddings and Events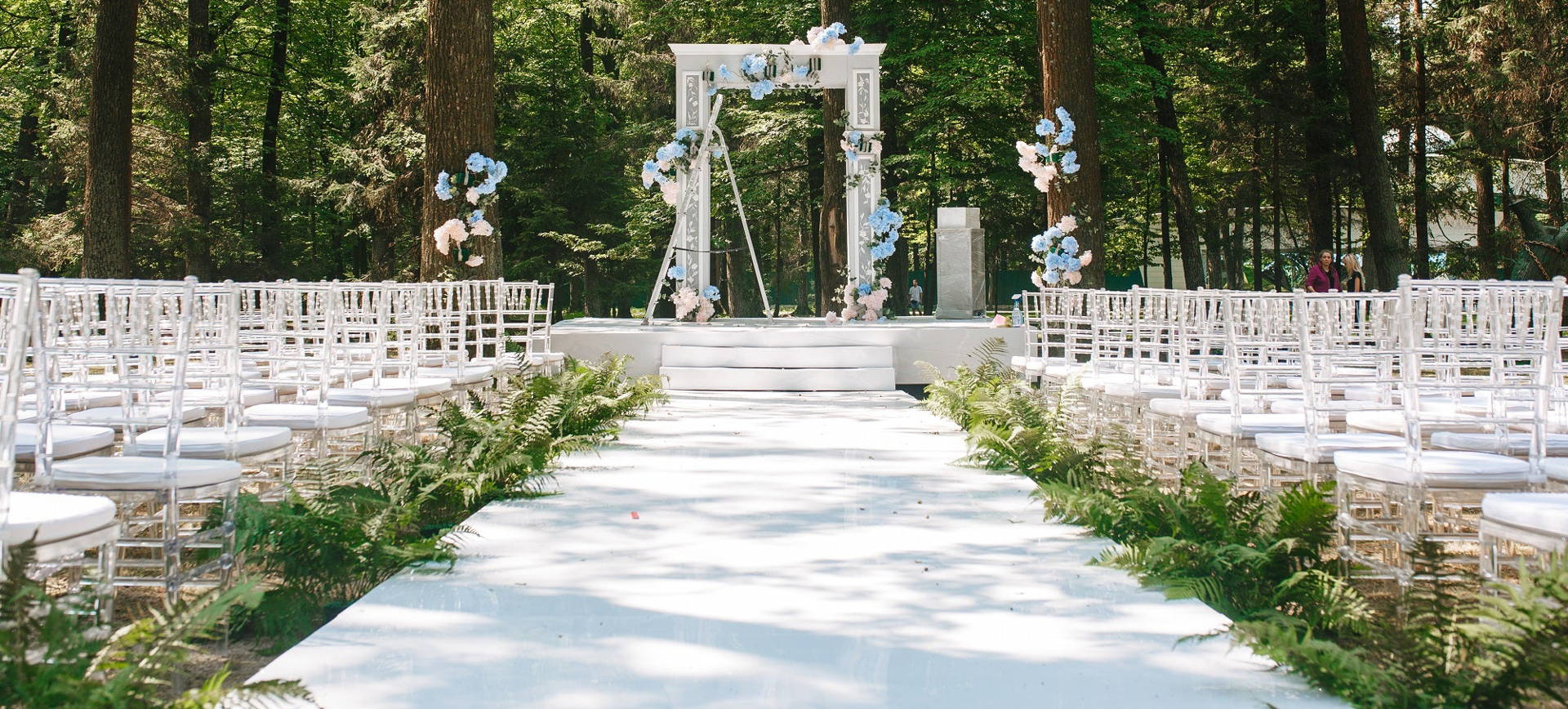 Make a grand entrance to your special event, red carpet gala, or wedding with an aisle runner, available in different fabric lines and seventy-four solid colors.
Choosing a wedding aisle runner has never been easier, especially since brides can match the aisle runner of their choosing to their ceremony colors. As far as materials and fabric lines go, velvet has become very popular, and we offer 35 different plush colors to choose from. If you're looking for a wedding aisle runner for your rustic farmhouse/outdoor ceremony, we can't recommend the burlap highly enough. It's available in white and natural to suit your venue's needs!
We have all the sizes you need for your special event, ranging from a little under three feet to five feet wide and ten to one hundred feet long. If you're having a small wedding, you may prefer a runner that has a thirty-five-inch width, while red carpet galas may require a space that is five feet wide. The type of event you're hosting can make all the difference in the aisle runner that you need, so if you have any questions or want any recommendations, consider speaking with an agent in our live chat feature or giving us a call.
Make a great impression on your guests with a wedding aisle runner. As a leader in the linen industry, we specialize in offering you the most competitive prices and the best customer service anywhere. In fact, we're so confident in our prices that we're willing to offer a 110% price match guarantee! No order is too large or too small; we want to help make your next event as special and unforgettable as possible. The success of any event comes down to the details, and if you trust us to handle your linens, we promise you and your guests will not be disappointed. Make sure you check out the rest of our website to find all the other linens you could need, including tablecloths, napkins, chair covers, and more! If you have any questions, live chat with our professional staff or call us at 800-937-1159.